Unit Camping Weeks
Week 1: July 7-13
Week 2: July 14-20
Week 3: July 21-27
 Week 4: July 28-Aug. 3
Week 5: Aug. 4-10
Specialty Weeks
NYLT
Brownsea II
Eagle Week
Scuba
Resident Camps      
Stay at camp for 5 weeks for 3 weeks or an extra week! NeXus Resident Camps are designed as a continuous adventure where every week is special and can provide family solutions for working parents who are seeking options for summer care. Camp Gilwell at T.L. Storer and Camp Shanawanda at Wah-Tut-Ca.
A multi-week camp experience designed to give your Scout an unforgettable summer! The program has all of the traditional Scout experiences combined with exceptional rare adventures and off-site treks designed for all Scouts. Every week brings unique experiences.
Build lasting friendships and memories at Northern NeXus Resident Camps. Play and learn along the shores of Northwood Lake, Adams & Wild Goose Ponds in Southern NH. We provide a safe outdoor environment that will help your child or young adult grow.
Programs offered include climbing and hiking local mountains and canoeing on the Merrimack or Suncook Rivers. Special bicycle programs, fishing expeditions, horseback riding and STEM programs are offered along with in-camp activities for resident campers only. Boys and girls have the opportunity to acquire skills and advance in areas such as Animals, Nature, Fitness, Sports, Aquatics, Shooting Sports, Pioneering, Camping & Cooking.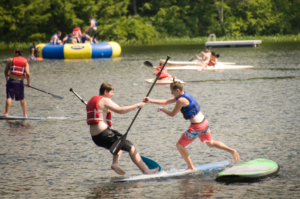 As a NeXus Resident Camper, your Scout is a V.I.P. Campers stay in special housing designed for long-term residence with access to showers and flush latrines. Gilwell & Shanawanda is staffed by trained and experienced adult and junior counselors.
Your up to six -week options can include spending one week with your Troop or additional weeks in Council Leadership Programs such as Brownsea or  NYLT. You can even mix and match your weeks between Shanawanda at Wah-Tut-Ca and Camp Gilwell at TL Storer!
We recommend 3 WEEKS- Half Summer or 5  WEEKS-FULL SUMMER. You can stay as many weeks as you like. This includes Saturday Overnight Programs.
Camperships
Need Finacial Assistance for your summer camp adventure? Apply for "Campership" consideration.
New England Adventure Card
Take advantage of the New England Adventure Card! All sorts of discounts including 20% any of your summer camp registrations!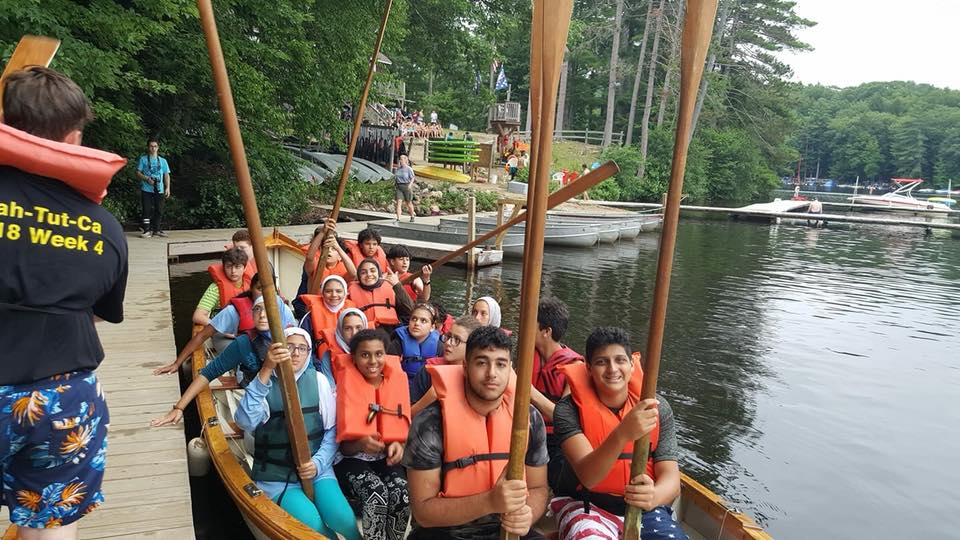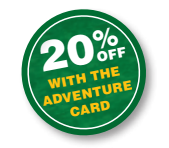 Unit Registration
Leaders are able to reserve their unit's campsite for 2019 Summer Camp!
Put a deposit down and you'll know exactly where you'll be at T.L. Storer or Wah-Tut-Ca! Contact Program Assistant, Jenny Trickett.
Camp Staff Application
Looking to work for one of the Spirit of Adventure's Summer Camp Programs? You can apply to join the 2019 team! *Applications go LIVE on Black Friday* 
Each applicant between the ages of 14-17 must also reach out to one reference either an academic reference or a scouting reference and have them complete the Reference Form. It is the responsibility of the applicant to send this link to references and keep in contact with them to ensure the reference form is completed within 15 days of the application date.
CIT program
Would you like to be a Counselor In Training ? If you are 14 years old and are interested in learning about what it's like to be on staff and at the same time participate in program, earn merit badges and make friends, then being a CIT may be for you! All your meals and lodging for the weeks are included. Being a CIT is an excellent learning experience for any young Scout.
Registration for the CIT program (a minimum of three weeks is recommended) 
Forms for Summer Camp Volunteers
All summer camp volunteers will need to provide all of the following forms, and should email them to Camping227@scouting.org:
Staff Application
Reference Form
Youth Protection Training (available on my.Scouting.org)
For More Information
Camping227@Scouting.org
617.615.0004