Unit Camping Weeks
Week 1: July 7- July 13
Week 2: July 14- July 20
Week 3: July 21- July 27
 Week 4: July 28- Aug. 3
Week 5: Aug. 4- Aug. 10
Camp Shanawanda
This camp at Wah-Tut-Ca is a multi-week Scout Camping Experience designed to give your Scout an unforgettable summer! The program has all of the traditional Scout Experiences combined with exceptional rare adventures and off-site treks designed for all Scouts. Every week brings unique experiences. Build lasting friendships and memories at camp. Play and learn along the shores and clear waters of Northwood Lake in Northwood NH. 
June 30th- July 6th
July 7th- July 13th
July 14th- July 20th
July 21st- July 27th
July 28th- Aug. 3rd
Aug. 4th- Aug. 10th
We recommend 3 WEEKS- Half Summer or 6 WEEKS-FULL SUMMER. You can stay as many weeks as you like. This includes Saturday Overnight Programs.
Camp Gilwell, T.L. Storer Provisional
Camp Gilwell is Provisional Camping at T.L. Storer Scout Reservation. Stay an Extra Week to work on merit badges!
Week 1: July 7th- 13th
Week 2: July 14th- 20th
Week 3: July 21st- July 26th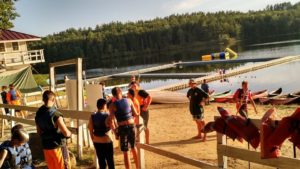 National Youth Leadership Training
October 12th- 14th 2019  &  November 9th - 11th 2019
National Youth Leadership Training (NYLT) is an exciting, action-packed program designed to provide all 13- to 20-year-old youth members of the Boy Scouts of America, both male and female, with leadership skills and experience they can use in their home, units and in future endeavors.
Requirements: Scouts who attend NYLT should be at least 1st Class and have attended at least one week at a week long summer camp in the past. 13 - 20 year old members of the Boy Scouts of America, including Scouts and Venturers.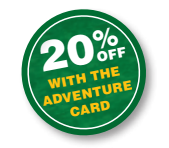 Pathway to First Class Camp
At New England Base Camp in Milton

Four-day (3 overnights) camp for Webelos Crossovers and Scouts working towards First Class
The Pathway to First Class program provides a comprehensive program to all campers leading to completion of many of the outdoor requirements for Tenderfoot, Second Class and First Class ranks. Scouts who have just crossed over or may be new to Scouting will find this program ideal for giving them confidence in outdoor skills and also allow a strong beginning along the Scouting trail for advancement.
Safe Hiking and the Buddy System (Req. T5a, T5b, T5c, F5c, F5d)
Map and Compass (Req. S3a, S3d)
Totin' Chip (Req. T3d, S2a)
Firem'n Chit (Req. S2b, S2c)
Basic Scout Knots (Req. T3a, T3b, T3c, S2f, S2g)
Swimming and Diving (Req. S5b, F6a)
Water Safety and Rescues (Req. S5a, S5c, S5d, F3b, F6b, F6c, F6d, F6e)
Basic First Aid and Carries (Req. T4a, T4c, S6a, S6b, S6c, S6d, S6e, F7a, F7b F7c)
Merit Badges: Swimming, Mammal Studies, Pioneering,or an Art and Painting combo
Family Resident Camp Weekends
At New England Base Camp in Milton
Weekend: July 19th- July 21st 2019
~Saturday Only: July 20th
Weekend: August 2nd- August 4th 2019
~Saturday Only: August 3rd
Weekend: Aug. 16th- Aug. 18th 2019
~Saturday Only: August 17th
Enjoy a weekend sharing the Scout camping experience with your whole family. An essential component of the scouting curriculum is family involvement. Not just leaders helping impart skills and life lessons, but parents and families working together to spend time with kids and enjoy the outdoors!
Two overnights will reinforce and teach skills that will equip scouts for future trips and camp-outs. In addition, resident families will participate in activities that take you through all of Base Camp's adventures. All activities that run on any of our Open Saturdays will be open to campers.
Give archery a try and then head over to the axe yard to learn to chop/split and plain a log. Go swimming, try rock climbing, throw a tomahawk, play some gaga ball, test your skills at outdoor cooking and dig up a dinosaur. Indoors, there are oversized chess and dino puzzles as well as activities in the Music Room and STEM Room.
You Can Also Sign Up for Just the Saturday Programs.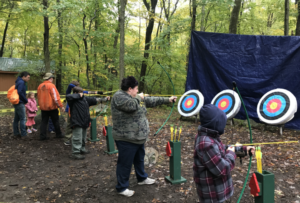 Camperships
Need Finacial Assistance for your summer camp adventure? Apply for "Campership" consideration.
New England Adventure Card
Every Camp on this page has a 20%  discount for Adventure Card Holders! When you register, login to the cardholders account with the User ID on their Card. For more information on the Card, click below.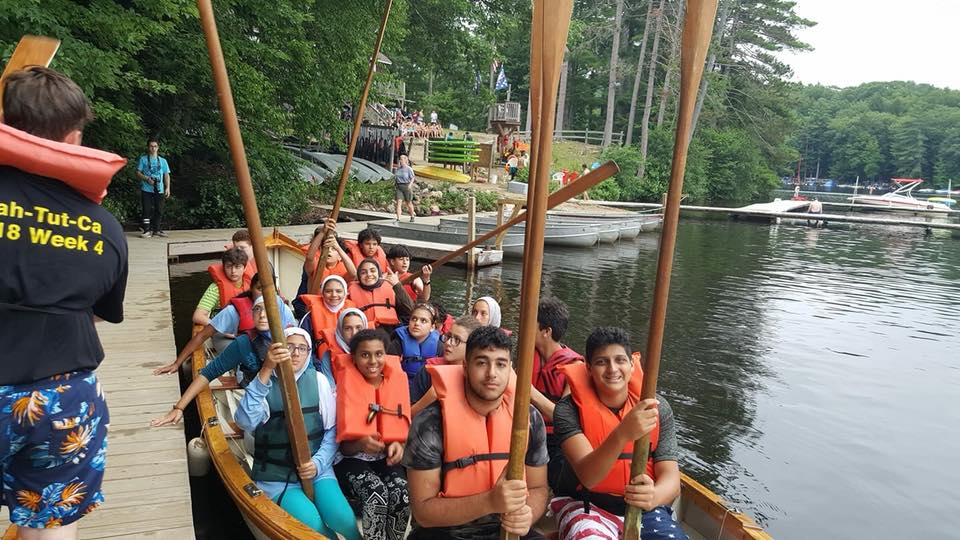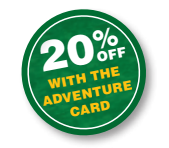 Camp Staff Application
Looking to work for one of the Spirit of Adventure's NeXus Summer Camp Programs? You can apply to join the 2019 team! Apply Now!
Each applicant between the ages of 14-17 must also reach out to one reference either an academic reference or a scouting reference and have them complete the Reference Form. It is the responsibility of the applicant to send this link to references and keep in contact with them to ensure the reference form is completed within 15 days of the application date.
CIT program
Would you like to be a Counselor In Training ? If you are 14 years old and are interested in learning about what it's like to be on staff and at the same time participate in program, earn merit badges and make friends, then being a CIT may be for you! All your meals and lodging for the weeks are included. Being a CIT is an excellent learning experience for any young Scout.
Registration for the CIT program (a minimum of three weeks is recommended) 
Forms for Summer Camp Staff & Volunteers
All summer camp volunteers will need to provide all of the following forms, and should email them to Camping227@scouting.org:
All Spirit of Adventure Camps are Nationally Accredited Camps