Recharter Season 2019-2020
Family Scouting Program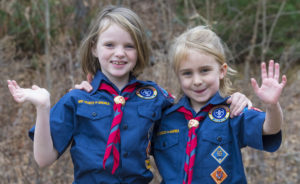 The Family Pack Program is a formal part of Cub Scouts. Girls may now join any Cub Scout Packs that have decided to be a Family Pack.
In order to accept girls, the pack must "Opt-In."  To do so:
One of the Key 3 must login into My.Scouting.org
From MENU select the UNIT you want to update
Select ORGANIZATION MANAGER
Once in organization manager select the SETTINGS tab scroll all the way down
Family Scouting select OPT-IN
Family Scouting Effective Date – enter a date if, it isn't populated
Unit Can Accept – your choices are Boys Only, Girls Only or Both Boys and Girls
After making your choice you must click on COMMIT
As a reminder, before opting-in, your Pack members must have had a conversation with your Charter Organization and you must agree that the Pack indeed is a Family Pack.
If there are any questions, please contact Denise Ellen at Denise.Ellen@scouting.org.
Youth Protection Training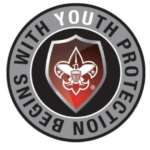 Youth Protection Training will be required for all adult leaders at the time of registration. Unit leaders must obtain copies of the completion certificates from new leaders who register online before approving their application. Adult members transitioning to a different leader position must submit a paper application accompanied by a Youth Protection Training completion certificate.
New members will need to go to my.scouting.org, create a profile with The Spirit of Adventure Council, complete Youth Protection Training and then print or email the certificate.
How To Take Youth Protection Training 
YPT is composed of a 3-module course and a final exam. You must complete all 3 modules before the exam, or you will not receive the certificate. 
Who is required to take YPT:
All registered adult leaders (over 18)

All Camp Staff

Any adult participating in a 72-hour or longer trip/overnight, as this would require them to be registered in some capacity with the unit per BSA standards

A Unit or Chartered Organization- at their discretion- may require additional people to complete Youth Protection Training
Online Registration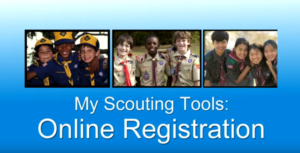 Online Registration for NEW members went LIVE in June 2017. Review how Online Registration works by reading "The Basics of Online Registration"
Online Registration Tips: Common Issues & Solutions we've noticed in the first couple years.
UNIT KEY 3's: Instructions for accepting online youth applications:
Logon to your my.scouting.org account (this is the same site that you take youth protection training)
 Click on MENU
Select the unit that you want to accept online applications for.
Select APPLICATION MANAGER
Select YOUTH (in the middle of the screen)
Select PENDING ACCEPTANCE
Click on one of the youth's names
Select ACCEPT (this will move it to Pending payment for the council to process)
Repeat steps 7 and 8 for each youth that you want to accept.
The council will process the youth applications listed under pending payment usually within a few days.
Internet Rechartering
CORI and Youth Protection
Managing BeAScout.org Listing

If your Pack has Opt-ed-In as a "Family Scouting" Pack, this will be reflected in BeAScout.org when someone looks up units in their area. To Opt-In to "Family Scouting" read the instructions at the top of this page.
To set up BeAScout.org to display and link to the Online Application for your Pack, (we recommend doing this), you must log in as one of the Unit Key 3 and follow these instructions:
From MENU select LEGACY WEB TOOLS
Select BeAScout
Under Pin Management tab you should see an option just below unit description called APPLY STATUS.
Change the apply status to ACTIVE
Scroll all the way down and select SAVE
After making this change it will take at least 24 hours to see the change in BeAScout.org