Traditional Weeks
7/2-7/8
7/9-7/15
7/16-7/22
7/23-7/29
7/30-8/5
Join the Team!
Fill out the staff application to join the staff at any of our Spirit of Adventure Camps!
Provisional Camping
Register Today to stay with our provisional troop! Stay a second week or experience the NeXus other scouts from anywhere and everywhere! Contact your unit leader to register with your troop.
Camperships
Need Finacial Assistance for your summer camp adventure? Apply here for consideration.
Specialty Weeks
Register your son for Specialty Weeks including Eagle Week, Biosphere, NYLT, Brownsea, Scuba Week.
New England Adventure Card
Take advantage of the New England Adventure Card! All sorts of discounts including 20% any of your summer camp registrations!
Unit Registration
Leaders looking to register your troop for their week-long adventure can register below for the NeXus camp they will be attending! Rare Adventure programs are now available for sign ups!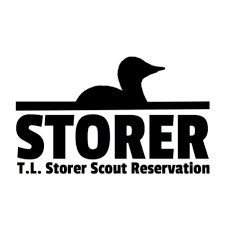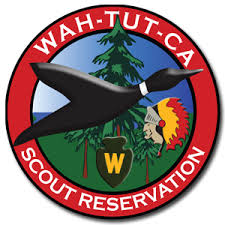 Cub Scout Lone Tree Overnight Camp
Cub Scout Overnight Camp is a short-term camping experience that introduces Scouts and their parents to a theme-based, summertime camping experience. This year's theme is Shooting Sports!
Our exceptional staff of trained adults and outstanding high school and college students will facilitate the age-appropriate Shooting Sports program including the Shooting SPorts Awards for SLingshots, BBs, and Archery as well as other fun target sport activities. The Summer Camp experieince will also including aquatics, fishing, sports, and much, much more!
Camp staff 
Looking to work for one of the Spirit of Adventure's Summer Camp Programs? You can apply now to join the 2017 team! Follow the LINK to our double-knot online application. You do not need a double knot account to apply just chose the new purchaser button when prompted. Don't forget to "check out" at the end and a camp director will contact you after that!
If you are under the age of 18 you will need a recommendation form filled out by either a scout leader or teacher. Here is the link to give to them:
CIT program
Would you like to be a Counselor In Training ? If you are 14 years old and are interested in learning about what  its like to be on staff  and at the same time participate in program, earn merit badges and make friends.  This plus all your meals and lodging for the week.   Then being a CIT may be for you! Whether its for just one week or for the entire summer being a CIT is an excellent learning experience for any young Scout.
Registration for the CIT program (a minimum of three weeks is recommended) Please fill out the staff application above!
Forms for Summer Camp Volunteers
All summer camp volunteers will need to provide all of the following forms, and should email them to Camping227@scouting.org:
For More Information
Camping227@Scouting.org
617.615.0004