My dad always told me "all you have to do is ask". Yes, that statement has very much to do with a father daughter relationship, but being a Scouter for me has always been about the "Ask". My dad taught me that it is ok to ask people for help and in return be at the ready to help others if asked.   What does my relationship with my dad have to do with helping Scouting Thrive?
Sometimes just asking is the hardest part. Over the course of my years as a Scouter I have never succeeded at anything on my own. I have had to ask 100's of people to help make it happen: a Blue and Gold for almost 400 people, a raingutter regatta for a district, selling $57,000 in popcorn, and Pumpkin Fest for 3000 people at New England Base Camp. I have had to do a lot of asking and thankfully enough many, many, many people have said "Yes, I will help!"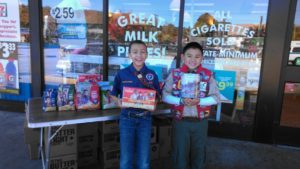 Collectively we have delivered great programs to thousands of Scouts over the years and I am inspired by the level of commitment and talent you can find within the Scouting community. It is amazing how someone can take a simple idea and deliver something that will last in the minds of our young Scouts for a lifetime just because they were asked.
Sometimes we prompt the ask in a conversation with other leaders and parents by saying "What can I do to help?" Because we all want to help, Don't We? We often just do not know how. Well here it is how the "Ask" helps Scouting Thrive, someone tells us what they need us to do by asking us a very specific question.
I was asked to be the Registrar for S.OA.R – Scouting's Outdoor Adventure on the River, they asked "Can you help us get 10,000 people to come to the Charles River in October of 2016". A specific question…okay, I was crazy enough to say yes (my dad would remind me that it is good to be helpful) and now it is my turn to ask you something.
Have you registered for S.O.A.R? You can help us by signing up your Troop, Crew, Post,
Pack, or Ship to come and joins us on the Banks of the Charles River! Visit http://soar2016.us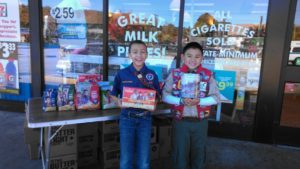 Have you encouraged others to attend Scouting's Outdoor Adventure on the River? You can help us by working with the Pack's in your town to coordinate Webelos Camping Overnight for the event with your Troop.
As a unit leader have you shared S.O.A.R. information about how to register with your families if needed? You can share event details and registration information. Share http://soar2016.us
Have you signed up to volunteer for S.O.A.R.? You can help us by signing up to volunteer! Visit http://staff.soar2016.us/ to sign up today!
You can share with others and let them know that your unit has registered for Scouting's Outdoor Adventurer on the River and that you are ready to for a memorable adventure with 10,000 new Scouting Friends on Columbus Day Weekend.
You can help us by joining our S.O.A.R. Facebook Event Page let us know you are coming. Better yet Join and Share our S.O.A.R. Facebook Event Page!
Don't know how you can help – Guess what? Ask me! Email [email protected] – I have just the Job for YOU!
Over this past year, teams of volunteers have been planning, emailing, phone calling, attending countless meetings, all to make S.O.A.R. a quality event that will be sure to provide countless memories that will stay with you and the youth we serve for years to come , all because someone asked. Now it is your turn, I ask you to help us by saying yes to any or all of the questions above!
See you on the Banks of the Charles River October 8-10, 2016…Come Join the Adventure!