Submitted by Chuck Eaton, Scout Executive & CEO
Spring marks the start of summer programming, the end of rechartering season, and the continuation of #ScoutingThrives! Here is an update on how we have been progressing and growing this year and what we hope to see in the future:
Program
Stem Camp, Satellite Camps, Adventure Card sales, Boy Scout Summer camp attendance are all on or above expectation year to date. Not that we hit every benchmark – but we are serving about 750 – 1,000 Cub Scouts and their families every weekend throughout spring through the Base Camp model! Here are a couple FaceBook Reviews
Lynne, Re: Scouts (May 7, 2017)"We spent the best rainy day ever at NE Base Camp!! Even in the rain my boys were all smiles on the COPE course. The sun came out and even more smiles after lunch at the BB, Archery, and Tomahawk throwing ranges!! ALL the staff was great with the kids and all us adults even got to have some fun!! We can't wait to go back to do the climbing!!! (Closed because of rain and safety) Pack 17 from Franklin Ma will be back for sure…as well as my family!!"
Erica, Re: Home School Network (May 11, 2017) "Thank you all for being so welcoming to us today. My boys and I had a great time and are looking forward to joining in the fall."
Some pictures from a rainy weekend – with over 800 campers at our Base camp Locations!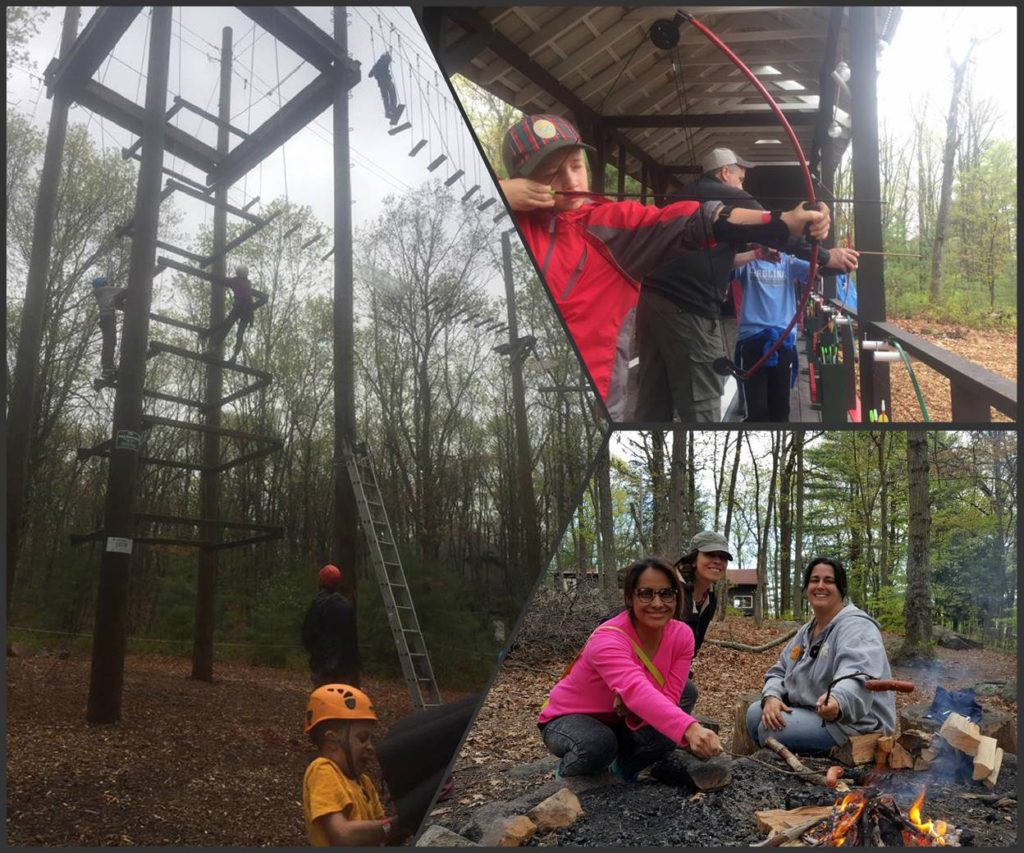 Development – Thank you!
Brand new pledges and contributions this month!
$10,000 pledge from our new friends

DivoWest Real Estate
$10,000 from our alumni through our new Alumni on line giving

program!

$25,000 from the Boston Foundation!
$7,500 in support from Sun Life

as well as dozens of folks who spend the day at Base camp working to improve and set the camp for spring – fall programs
Maintaining our recurring contributions
Our annual campaign (Friends of Scouting) continues to track ahead of the same time last year and while they still have a lot of work ahead, things continue to look good!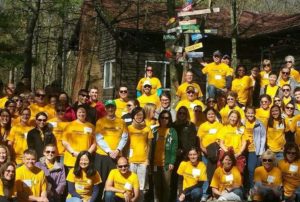 Membership
You may recall at the end of last year we sustained a mild overall growth. Our membership continues to climb. After the first four months of the year we are ahead 5.3% in traditional membership and the strongest performance in New England Area. We are looking good for May as well, and have our sights set on a strong second quarter performance.
Diversity
Our diversity task force has been hard at work, leveraging the last few years of recent announcements and the work of Base Camp to deepen our understanding of the challenges we face regarding diversity. There are already tangible results of their work, and we continue to be a leader in the national dialogue. More to come ….
Thanks for your support and commitment to helping us make #ScoutingThrives in all our communities.