Even with the challenges of a COVID year, Scout programming continued. Kids got to meet a variety of guest speakers, learn new skills through merit badges, participate in outdoor and On-The-Go programs, and help the community. Please take a moment to watch each of these summary videos showcasing our innovative programs that served over 10,000 Scouts this year!
This video has footage made by Scouts during the pandemic!
Check out this short video about Home Base Learning Center at Base Camp – our home school program based on the Scout curriculum.
Inspirational community service projects lead by our older Scouts during a challenging year!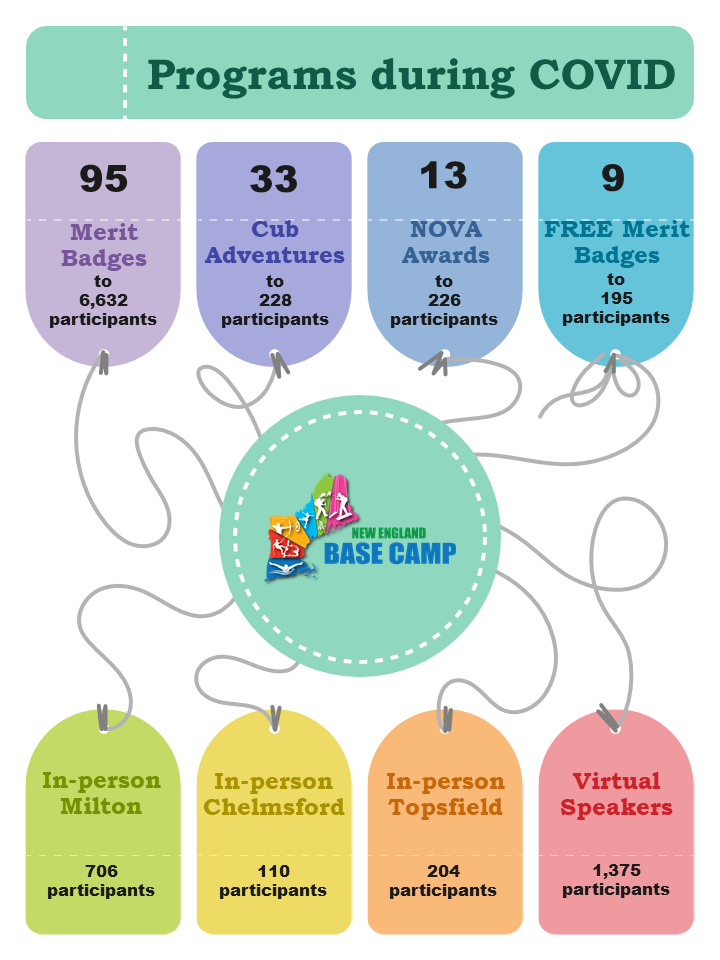 Exploring one of our 50 Adventure Kits that we sent home, so parents could participate along with their Scouts.
The new temporary Base Camp which opened this fall to make additional locations and support social distancing.
Just a few of the 50 speakers who participated in our Speaker series and the Summer of Global Citizenship.
Please consider providing a year end contribution so we can continue to provide support to Scouts in every community even during these most challenging times!