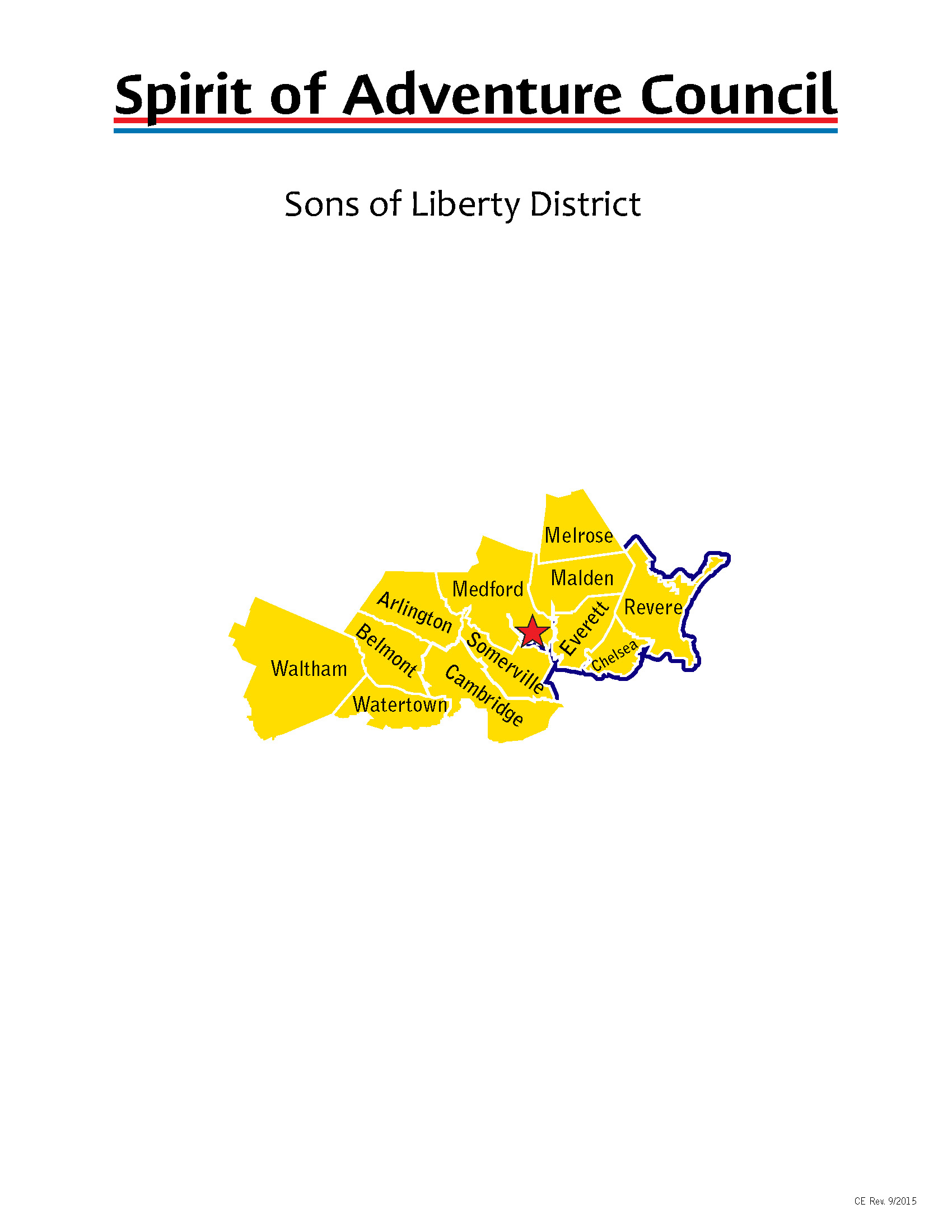 Sons of Liberty Program Kick Off
Monday, August 30 at 7 p.m.
In-person at the First Baptist Church of Arlington, 819 Massachusetts Ave., Arlington, Mass.
There will be brief opening remarks and light refreshments. The following program areas and topics will be staffed and will have informational materials.
Roundtable (Ron Hansen)
Training (Robert Logan)
Commissioners (John Boll)
Advancement/Eagle Project & Board of Review Process (John Tumblin)
Klondike Derby
Membership
Popcorn
Friends of Scouting
District Committee Meeting: 1st Thursday of the month at 6:30pm via Zoom.
Monthly Roundtable: 2nd Thursday of the month at 7:30pm via Zoom. Contact [email protected]
Please use this Board of Review Request form when filing your Eagle Scout Rank Application packet with the District Advancement Chairman. Complete and submit all required documents as attachments to an email addressed to [email protected].
A Network of Community Leaders
Check out the Leader Resources
Interested in learning more about upcoming District and Council-level activities? Check out the Full Council Calendar. Click on our monthly Roundtables to see our breakout session topics. Join our  Mailing List for weekly updates.
If contact information for a particular District Volunteer is not listed, please reach out to [email protected] for individual information.