BSA Announces New Member Coordinator Position
Submitted by Paul Gendreau, Membership Campaign Manager, Spirit of Adventure Council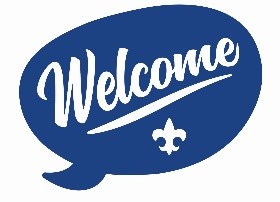 I find myself thinking of the great number of times over my career that I've heard a leader bemoan, "Parents think BSA means Baby Sitters of America". These leaders are wonderful people who have caught the "Scouting bug", believe wholeheartedly in what we do for young people, and who have jumped in with both feet. That's an understatement. They've jumped in with their whole being. These leaders just cannot understand why parents won't "step up" when they announce a position that needs to be filled or when some job to be done in the unit. I think the truth lies in the fact that despite all of the training available along with enough three-hole punched literature to fill a library, BSA has never done a very good job teaching leaders how to draw others into the fold. I know that I've coached countless volunteers in the process of recruiting the right person for the right job over the years.
Locally, we've come to recognize that for us to both gain and keep new members, we need to draw the whole family into our program. Our council has set a course designed to help units engage families. By providing planned programs at our Base Camp sites and satellite locations, programs that at the unit/den/family level require no effort other than showing up, we continue to create an environment where parents and their children can have fun together within a Scouting framework. Smart leaders will keep a watchful eye on these families enjoying Scouting together and use these feel-good times to get parents to take the next step. Usually, that next step is ask them to help out with something small within the unit and have it happen soon – before that good feeling fades. It is called cultivation and the desired end point is having many people do a little so that nobody has to do a lot within the unit. I am sure that those who follow this prescription will have no problem in getting people to step into leadership or committee roles as needs arise in their units.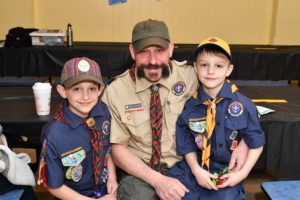 Nationally, the need to engage families has also been recognized and is being addressed at perhaps a more elemental level, one that can work hand in hand with what we are doing at The Spirit of Adventure Council. Units at all levels of Scouting are encouraged to add one or more adults to the newly created position of New Member Coordinator. Let's face it. With a culture and language all our own, uniforms bedecked with an assortment of patches and awards, not to mention a host of real and imagined rules and regulations, we are often our own worst enemy. Without meaning to be, we can be intimidating to the uninitiated, particularly if you were not exposed to Scouting as a child. Do you remember how it was for you when you attended your first meeting or sign-up event? Somehow, though, you got past that trauma. For every one of you who survived, there are plenty who didn't. Scouting is trying to remedy that with this new position.
The main requirement for the New Member Coordinator is to be someone who wears a smile and warmly welcomes new youths and their families. These people are communicators, inviters, and follow-upers (if that's a word!). In doing so, they have an impact on recruiting, retention, leader cultivation, and ultimately growth in their unit and, by extension, our national movement. They can be the one who says, "We're planning on an outing to Base Camp at Camp Sayre or Lone Tree in two months, but you don't have to wait for that. You can go online and sign up to take part in program offerings any time you have a free day or part of a day. Here's how…" If you happen to be a Cub Scout Pack (or a Boy Scout Troop that has purchased the Adventure Card), your boys can take part for free as often as they wish. Adults can attend with their child and there is a modest discounted fee for an adult to participate with their card-holding child (if they want to shoot BBs or jump in the pool, for example). In short, the New Member Coordinator gently serves as a guide to new members and their parents in navigating Scouting and all it offers to enrich their family life. The coordinator encourages families to participate in unit and local events early and often. It won't take long for them to stop feeling like the "newbies" and start feeling like a valued part of the Scouting family.
Well, that's my spin on how this new position could mesh with what we are doing in our council. Nationally, the approach doesn't drill down quite to that level and currently the guidance is more general. BSA will continue to add content to its page for the New Member Coordinator. There you'll find a short video about the position and some downloadable resources. There is a brochure, a position description, and other items. There is training coming for the position too. Currently there is a welcoming video available and that is enough to start. There are three other modules for this position that are coming too. Here's a helpful hint: The New Member Coordinator page notes that the video is located in my.scouting.org. This is true but I had a hard time finding it. Do not look in the training center in your dashboard (where you go for Youth Protection Training). Look in the BSA Learn Center. You'll see the box on the right when you log in to my.scouting. Strangely, it makes you enter your login and password again.
One last thing: In June, both national podcasts, CubCast and ScoutCast joined forces for the June podcast which introduced this position. It is well worth a listen as you consider how adding New Member Coordinators can help you engage new families, increase volunteerism in your unit, increase retention and unit health, and put an end to the baby sitter syndrome.