By K.L. Plano-Faber, Life Scout, National Capitol Area Council, T763 White Oak District
With Flag Day (6/14), Juneteenth (6/19), Independence Day (7/4), and the anniversary of the 14th Amendment (7/9) approaching, and Memorial Day (5/25) and the 96th anniversary of the Indian Citizenship Act (6/2) recently, as well as an election year and other current events, I've been thinking more and more about Citizenship in this country, and how to best show a commitment to the principles in the Scout Oath and Law. I've especially thought on our legal system, one of the attributes that makes our country unique. Our motto is "Be Prepared", and law is an important system to be familiar with, so I thought I'd take a few minutes to look at how you can use the Law Merit Badge toward this goal.
The Law Badge, which over 5,000 Scouts have earned since 1974, covers actual law, the world's and our U.S.A. history of law, how to become a lawyer, how to advocate and interact with law, and overall just how much falls under law's umbrella. This badge involves interviews, research, and some writing, and provides a solid introduction to law basics.
Some steer away from the more 'academic' merit badges, leaving many of these to the Explorers' branch of BSA. Opportunities we may not first choose for ourselves might fall under what Dr. Temple Grandin calls being 'stretched', and like stretching, it may feel unpleasant, until you recognize the growth it brings. The Law Merit Badge is often overlooked as the three Citizenship badges seem to many to cover the same concepts and material, such as youth being active and influencing legislature, but the Law Merit Badge opens different doors; one possible example is a Mock Trial.
Many people don't know much about a Mock Trial, so I'll say it is fun and hard work about data and using logic, interview skills, and game strategy. If you enjoy the concepts of D+D, Escape Rooms, or Logic Puzzles, chances are you'll enjoy this, too. My team and I were supplied with the fictional paperwork, witness statements, a few other exhibits (evidence), and the rules of law. We had to sift through superfluous material, locate key points and build a case around them (we had two trials, one as prosecution and one as defense), anticipate and repel our opponent's attacks, and destroy their argument's foundation, all while staying within the bounds of the court and obeying the rules of evidence. In short, it is a challenge; a strategic chess match with all the intricacies that you continue to discover (I had a revelation on stipulated facts two days before the trial that helped swat down some objections) and gives you a sense of what real trial law is actually like. I am fortunate that our school Mock Trial was held online with volunteer judges over the web, during this corona-virus isolation period and that it fulfills a Law MB requirement; the other Scouts had to complete this requirement by either visiting (before covid era) or watching and listening to a court session online. I was deeply involved, not just a spectator, and I recommend this for other students. The Mock Trials, even though held virtually, didn't give short-shrift to the concepts or practices. The Law Merit badge, navigated online like so many Merit Badges @ Home with a class and Counselor, worked very well in this format, too, just as I have heard that Citizenship Merit Badges are working out well for many Scouts learning from home.
This Law Merit Badge not only gave me a zeal for understanding law and my citizenship life better, but gave me new ideas to be more active, and direct experience that will come in handy. One of the best parts of our legal system is that anyone can work to change it, no matter what your age or position. Therefore, this is a key Merit Badge to aid you in doing your duty to your country and to help other people. Best wishes to everyone for educational, meaningful, and safe observances with family and with friends and in Units (at safe distances or virtually) for Flag Day, Juneteenth, Independence Day, and the 14th Amendment Anniversary. Do a good turn daily, and enjoy your own Merit Badge studies about Citizenship and Law.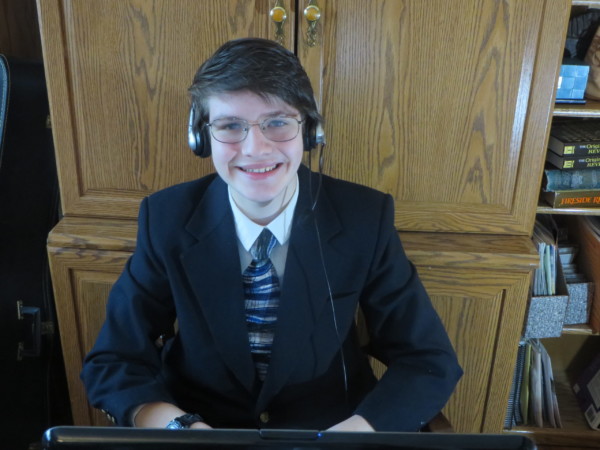 Essay written after completing the Law Merit Badge in the Spirit of Adventure Council/New England Base Camp Online this spring.