Submitted by Joe Dailey, Northern NeXus Rare Adventures Director
As an avid camper myself, I've always been an adventure seeker. Philmont, Sea Base, mountain biking, skydiving, dirt biking, ice climbing, snowboarding, you name it, I've probably tried it! I love being at the center of the action, and when some friends told me about the plan for an all-new adventure base for our council, I knew I had to be a part of it.
You see, while I loved summer camp, sometimes it just didn't provide enough adventure to quench my thirst…. I would return every year, but eventually, the normal routine lost a bit of its magic.
That's why when I was asked to be the Rare Adventures Director, I knew that with the help of the Northern NeXus leadership team, we could make this something big. Being the adventure junkie that I am – but unable to pull myself away from the summer camp that had raised me – this was the perfect role for me to use my knowledge and love of the outdoors to bring those same experiences to scouts of all ages.
Along with the rest of the leadership team, I promise every scout that enters a NeXus camp that they'll get to enjoy a unique High Adventure experience, guaranteed!
My vision is that, together, we can build a new standard for summer camp experiences, the likes of which has never been seen, and show all the other Boy Scout camps and councils that here in the Spirit of Adventure Council, Scouting Truly Does Thrive!
Varying in length and difficulty, the Rare Adventures will provide new experiences to scouts of all ages and skill levels. Some examples are:
Learn advanced sailing techniques on the Craig Ryder, exploring the beautiful and expansive Northwood Lake!
Grab a friend and take on the allnew Vertical Caving Tower at T. L. Storer, climbing, crawling, and rappelling through a vertical maze!
Gather your patrol or troop and head out to Parker Mountain for an overnight survival simulation!
Units will even have the opportunity to work with the NeXus staff and build their own Rare Adventure.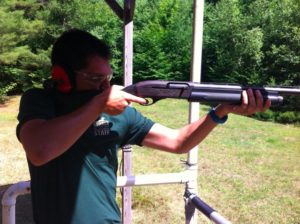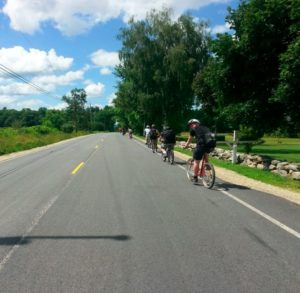 Whatever your path, you're guaranteed a one-of-a-kind experience, only available at the Northern NeXus of Adventure.
In addition to this incredible new program, scouts will be able to earn points for participating in Rare Adventures, which can then be applied towards earning the all new Spirit of Adventure Camping Award! Multitiered and comprising a number of different components, this award will be offered on the individual, patrol, and troop levels, giving scouts the chance to challenge themselves not only individually but also as a team, working together to obtain the never before seen Spirit of Adventure Troop Award! Scouts will receive patches and awards as they progress through the various levels.