Every unit in the Spirit of Adventure Council is able to get Scout Book - the online app for Scout advancement.
ScoutBook
is owned by the BSA and interfaces with the national Scouting Data Base. Scoutbook features data to track your merit badge and advancement requirements.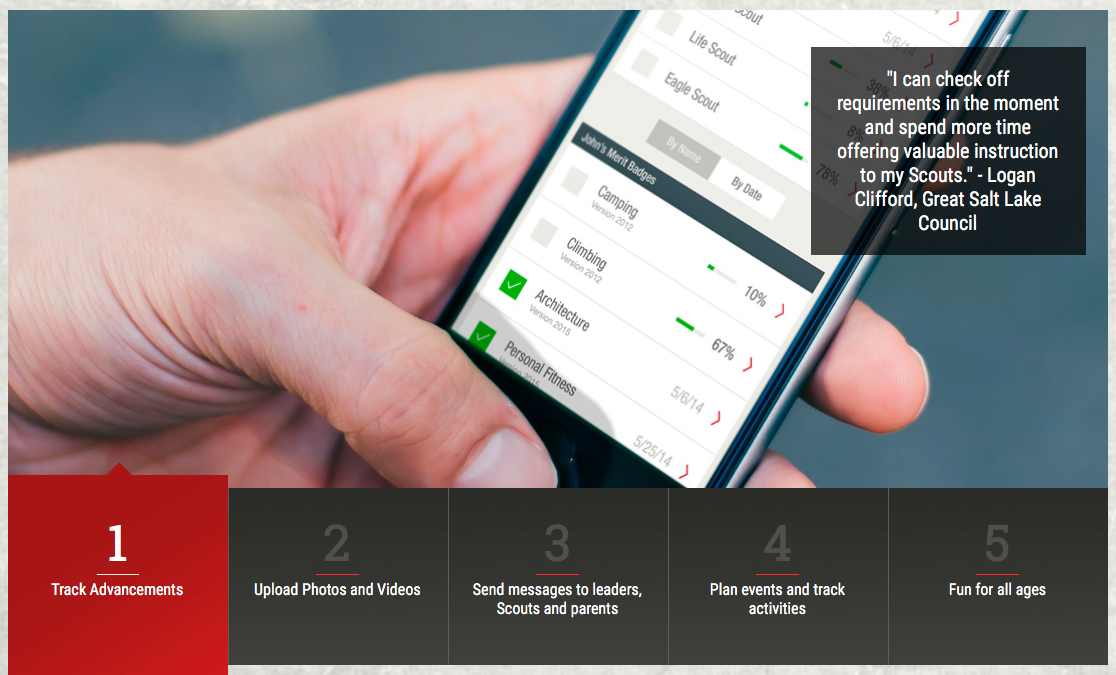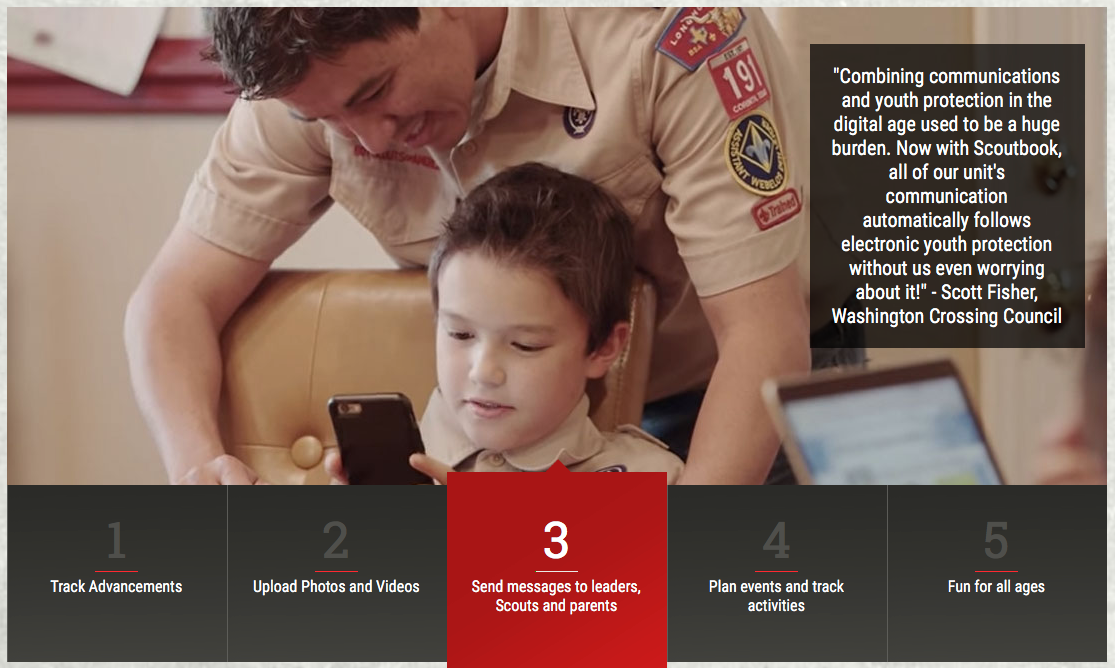 Setting Up ScoutBook for Your Unit
What does my unit need to do after signing up?
The first thing we need you to do is to add us to your leadership roster.
Please add our registration team to your leadership team by adding "SOA(district initials) Registration".  You can do this by following these steps:

Click on Pack/Troop Roster - which ever your unit is at the bottom of the leader list on the left hand side.
Click on the box that says "Add Leader"
In the box at the top labeled "Search for Existing User", type the code that Marian McQuaid gives you.
Below it, that code will appear in a drop down box. Click on it.
Then the section "Admin Roles (optional)" appears. In the top box "Pack Admin", click on that box.
Scroll down to the bottom and click the red button on the left "Submit"
Why is this important?
Adding SOA Registration allows our Registration team to go into your roster, and print it.
The most important reason is to allow the staff at New England Base Camp, the Northern Nexus and any day camp to enter updates in advancement to the youth.
*Please understand that you will still have to send in the paper version of the application.  We are happy to announce that our registration team can accept scanned/emailed copies of youth applications.  Send them to [email protected] and put your unit number in the subject line.