New England Base Camp in Milton- Merit Badge Programs
In-Person Sessions Now Available!
$25 per Scout. 20% Adv. Card Discount. Please register, no walk-ins.
Depending on the badge, scouts can complete most or all of the requirements. Please bring blue cards signed by your Scoutmaster. If you use Scoutbook, it will make data input easier.
New England Base Camp in Milton- Open Program
Join us for our Saturday program! Work on Merit Badges! From 10:00am- 5:00pm the campground is open for exploring. Come and give archery a try and then head over to the axe yard to learn to chop/split and plane a log. Be sure to save some time to go swimming, try rock climbing, throw a tomahawk, test your skills at outdoor cooking and dig up a dinosaur.
How to participate:
Open Program- Follow your own path and explore the campgrounds
Pathways- Use one of our fun Outdoor Activity Pathways that will lead you throughout the camp while doing themed-activities. You can even fulfill advancement or training requirements on the way.
Advancement- Leaders, Parents, and Counselors can work with Scouts on specific Adventures or Merit Badges
Only $20 per person. Free for Adventure Card Members.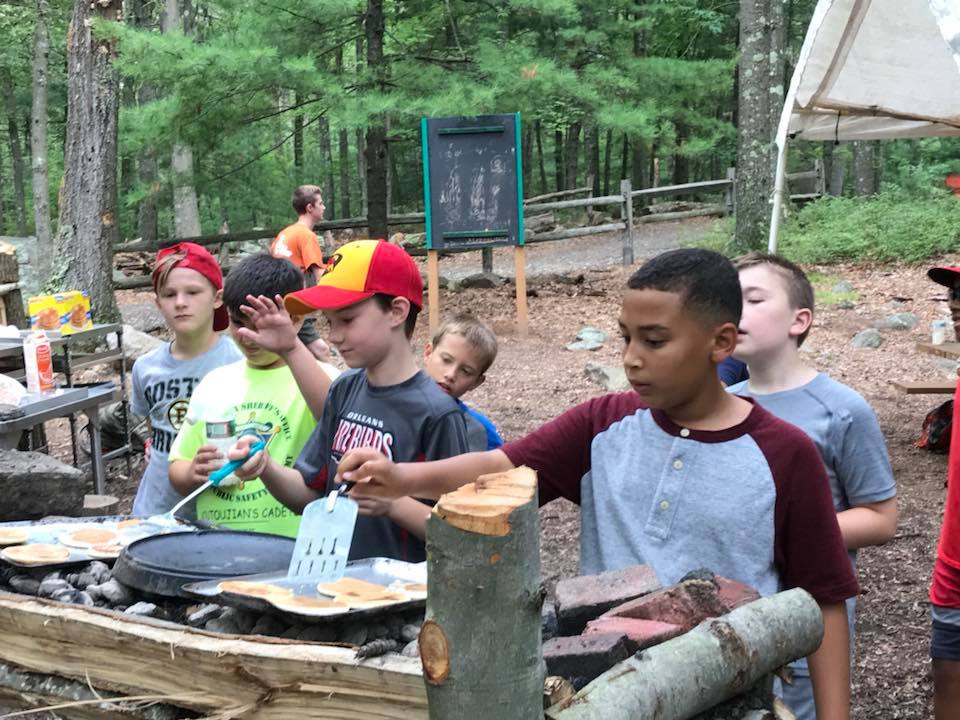 COPE & Climbing Instructor Course
The goal of this BSA Climbing /COPE Instructors Course is to ensure that you can safely manage or staff COPE and Climbing programs for your camp, district or unit. It will help you to solidify your climbing knowledge and skills.  We will cover current policies and standards of the Scouts BSA climbing program. And IT'S FUN!
This course is intended for anyone that is 15 and up and interested in safely teaching the basics of climbing * age exceptions with course leader's consent* While there is an advantage to having a climbing background one is NOT required.
Lodging and meals for Friday and Saturday are included. The course will be broken into 2 Weekend Sessions:
Session 1: June 4th 5:30pm- June 6th 5:00pm at Base Camp 411 Unquity Rd, Milton, MA 02186
Session 2: June 18th 5:30pm- June 20th 5:00pm at Base Camp 411 Unquity Rd, Milton, MA 02186
You are welcome to bring your own climbing gear (harness, helmet and climbing shoes), but it is not required.  All gear that is required for the completion of this course will be provided to you.
Upon successful completion of this course, based on experience, judgement and skill displayed, you will receive a certificate as a "BSA Climbing / Cope Instructor 1 or 2." These are 1-year or 2 year certificates respectively. You are then able to act as a "Qualified Instructor" at a unit, district or council climbing or Cope activity. **Note previously trained level 1's & 2's may use this course to be re-evaluated.**
Cost for this Course is $125. If this is an issue please contact Mike Jones [email protected]  and we'll find a solution. Scholarships will be available for those who are eligible you may contact Chuck Blanchette [email protected] .
If you or anyone in your circle may be interested, be sure to register and get in touch with Mike Jones.