Minute Man National Historical Park welcomed Hanscom Air Force Bases' Scout Pack 173 for an enjoyable day of service before winter arrives. Pack 173 assisted in maintaining some of Minute Man's back-trail footpaths and helped relocate the Codman Community Farm sheep that are currently hosted by the park.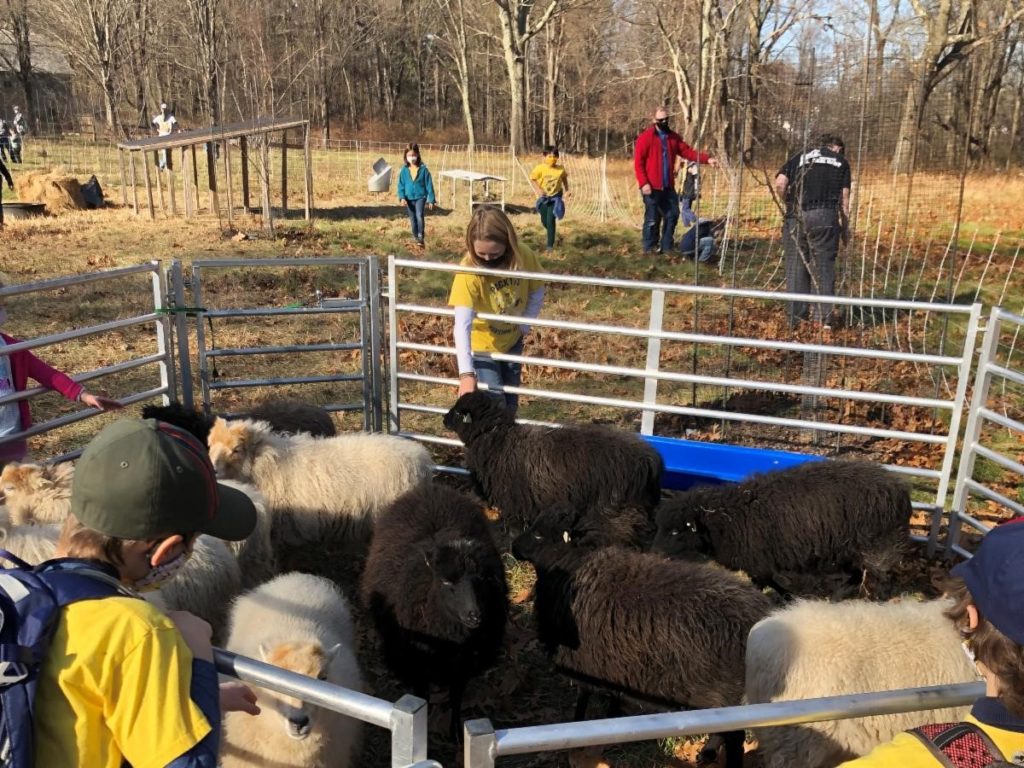 In the morning, scouts were divided into small, socially-distant groups and dispersed around the Hartwell Tavern area to help clear storm damage and weeds from the Vernal Pool trail, Smith trail, and Smith and Hartwell Connector trails. In the afternoon, Pack 173 convened at the Hartwell Tavern to learn about the Ouessant sheep housed at Minute Man. Scouts enjoyed refilling the water trough and moving the fence around the sheep's new grazing grounds. For the day's grand finale, scouts released the sheep from their pen and herded them through the field to their new enclosure!
Minute Man National Historical Park is very appreciative of the support provided by Scout leader Chris Nichols and Pack 173 and can't wait to host them again!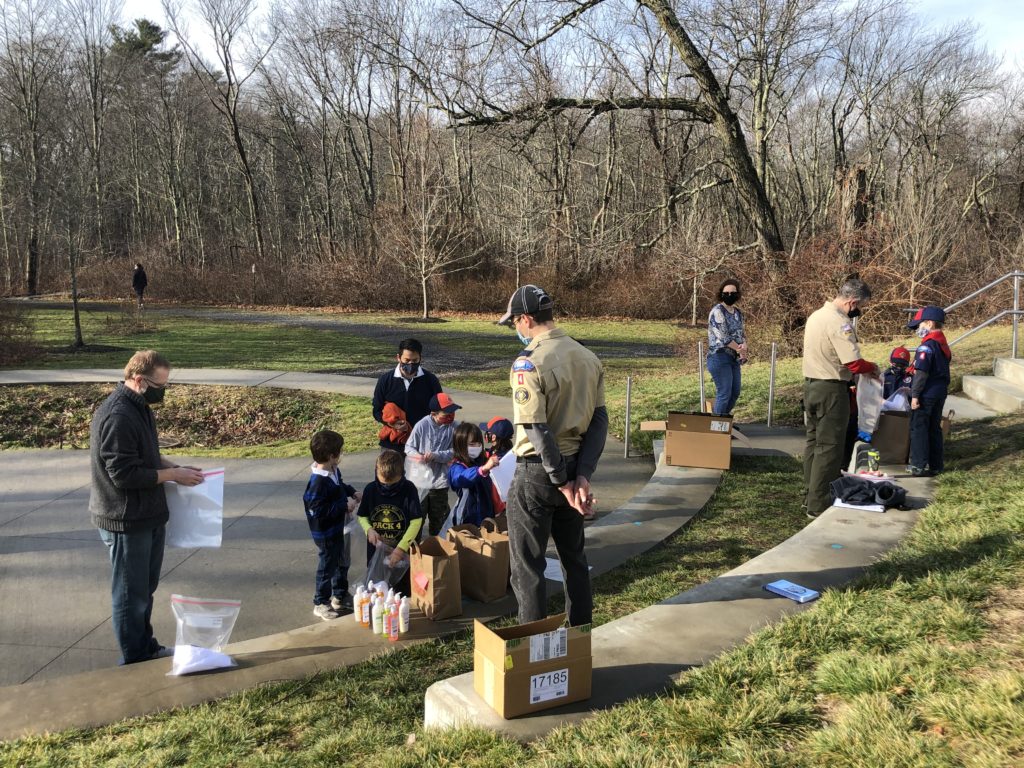 Pack 4 Needham scouts and families held a clothing and toiletry drive for Circle of Hope, a Needham-based nonprofit that provides clothing and other necessities to homeless men, women and children in Boston. Scouts also worked together to make nearly 100 "Covid kits" for Circle of Hope. Each kit contained a new bottle of hand sanitizer, hand soap, a face mask and a towel, for Cirlce of Hope to distribute to homeless families.