All the greatest outdoor activities done with pumpkins! Over 2,000 people typically attend this event and participants launch pumpkins with a trebuchet and catapults, carve pumpkins, play pumpkin mini golf, pumpkin bowling, do a scavenger hunt, and guess "what's in the pumpkin?". Come and make pumpkin donuts and other pumpkin-based delicacies. Experience live music and face painting as well as the classic activities like archery and Scout Skills!
October 19th At New England Base Camp in Milton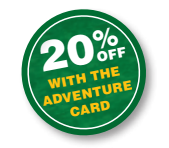 Cub Scout Adventures! Satellite Programs
If your Den wants to do special programs, you don't have to come all the way to Base Camp! We have different Satellite locations in Gloucester, North Andover and Wakefield that run programming specific to each rank: Lions, Tigers, Wolves, Bears & Webelos. With the Adventure Card (which all cubs have) participating in satellite programs are free! Check out our programs and pick a location near you!

Museum of Science Overnights
An overnight at the Museum of Science is a special program that inspires children to discover science in fun and educational ways. Campers have an opportunity to sleep on the floors of the Museum Exhibit Halls and participate in activities after the Museum closes. A typical Overnight stay includes a variety of hands-on science activities, demonstrations, a Planetarium show, and Omni film, and time to explore the Museum with chaperones.
Registration Opens September 1st
New England Base Camp in Milton
Join us for our Saturday program! Work on Merit Badges! Either at our main camp in Milton, MA or at Lone Tree in Kingston, NH. From 10:00am- 5:30pm the campground is open for exploring. Come and give archery a try and then head over to the axe yard to learn to chop/split and plane a log. Be sure to save some time to go swimming, try rock climbing, throw a tomahawk, test your skills at outdoor cooking and dig up a dinosaur.
How to participate:
Open Program- Follow your own path and explore the campgrounds
Pathways- Use one of our fun Outdoor Activity Pathways that will lead you throughout the camp while doing themed-activities. You can even fulfill advancement or training requirements on the way.
Advancement- Leaders, Parents, and Counselors can work with Scouts on specific Adventures or Merit Badges

Base Camp Express in Woburn
Sign up for a half day: Morning program 9:30am-12:30pm or Afternoon program 1:30pm-4:30pm
Check out our activities including our Maker Space string art, hand tools, cardboards, duct tape, origami and pinewood derby car building, Nature & Ecology with pond ecology and animals of the Merrimack Valley area, Design Space /Architecture with lego, k-nex, blocks, landscape, architecture and game design, STEM Citizen Scientist, Knot tying, Camp stoves and Meal planning.
Get ready for our Challenge course and Indoor Shooting Sports!

Lone Tree Scout Reservation in Kingston, NH
From 10:00am- 5:00Pm the campground is open for exploring. Come and give archery a try and then head over to STEM and nature activity pavilion. Be sure to save some time to go boating, try fishing, rifle or bb gun shooting, and test your campfire and knot-tying skills.

This camp must comply with regulations of the Massachusetts Department of Public Health and be licensed by the local board of health.