After a year of being cooped up inside, it's time to escape the indoors and help families discover Scouting!  Together, let's get back outside!  Back to fun, family, and friends!  Back to helping young people become the best future versions of themselves.  We're all ready to put down our screens (even if just for a few moments) to experience "real".  Real nature, real friendships, real excitement!  It's time to help families discover Scouting!  Here are resources to find and engage interested families.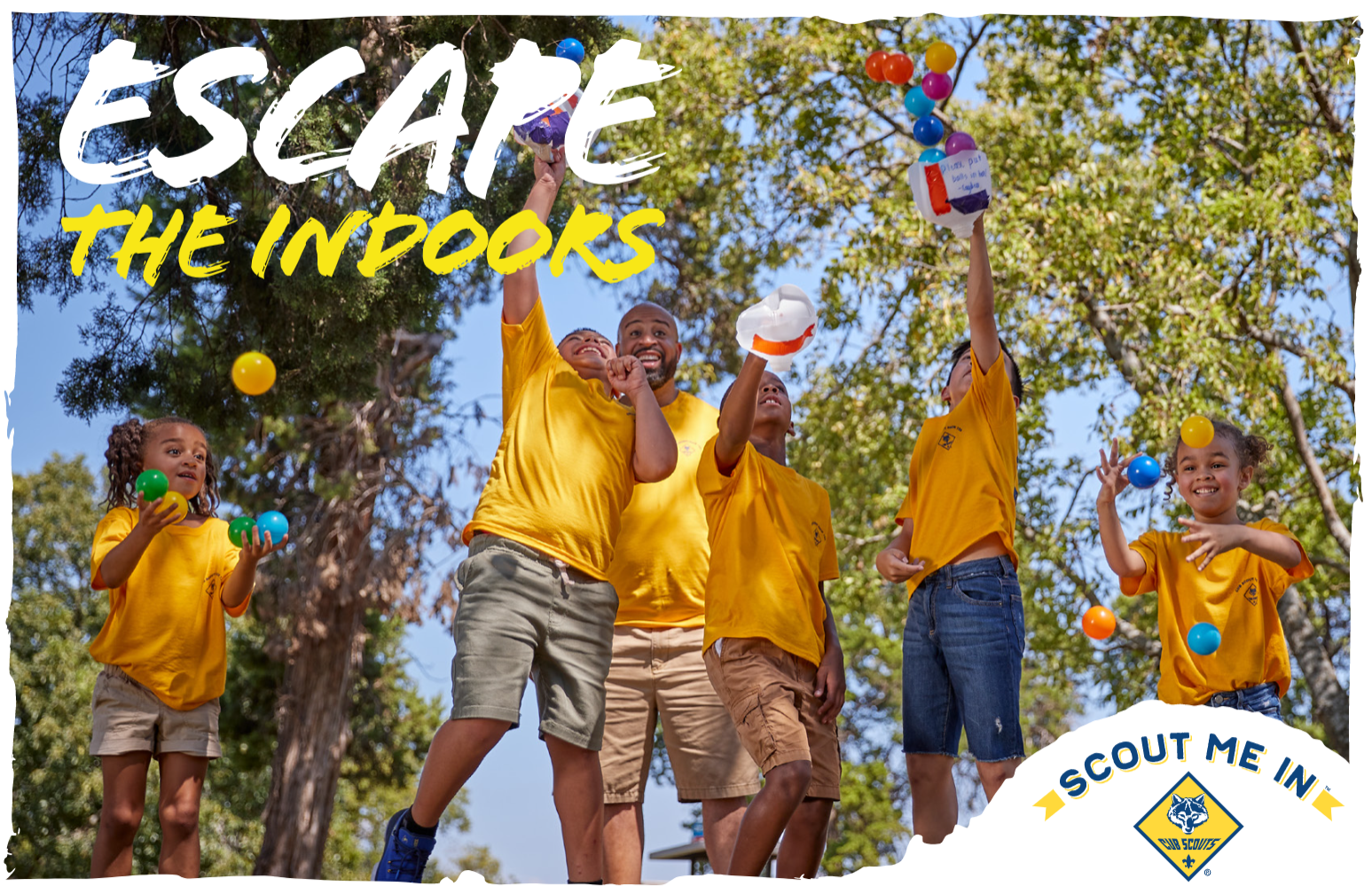 IMPORTANT NOTICE: The flyer ordering deadline for your free recruiting flyers is August 9th!
We have 2 different processes you can follow to order your free recruiting flyers:
You can use our new process which allows you to upload your own photos of your Pack (Custom Flyer Process).  Both Printed and Digital Copies of the flyer are available through this process.  This is the preferred route as we believe that a local feel to the flyers will provide a stronger draw for local families in your area.  CLICK HERE TO ORDER
You can also still make use of our Legacy System for ordering flyers.  This system results in Printed flyers and a Digital copy (same as above) – but the flyers are based on generic BSA images for recruiting.  Generic Flyers are available to be picked up at the Woburn Council office or at New England Base Camp in Milton once they are complete.  CLICK HERE TO ORDER GENERIC FLYERS
As always – if you have any questions regarding these important dates or any other Scouting related matter, please feel free to contact George O'Loughlin
COME GET THOSE FREE LAWN SIGNS AND POSTERS FOR RECRUITING!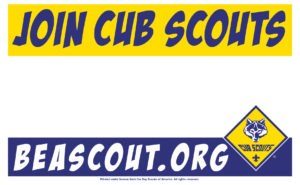 Lawn Signs and Blank Flyers are available at the Woburn Service Center and at New England Base Camp in Milton.
Questions? Contact George O'Loughlin, Membership Campaign Manager
UNIT KEY 3's: Instructions for accepting online youth applications:
Logon to your my.scouting.org account (this is the same site that you take youth protection training)
 Click on MENU
Select the unit that you want to accept online applications for.
Select APPLICATION MANAGER
Select YOUTH (in the middle of the screen)
Select PENDING ACCEPTANCE
Click on one of the youth's names
Select ACCEPT (this will move it to Pending payment for the council to process)
Repeat steps 7 and 8 for each youth that you want to accept.
The council will process the youth applications listed under pending payment usually within a few days.
In order to accept girls, the pack must "Opt-In."  To do so:
One of the Key 3 must login into My.Scouting.org
From MENU select the UNIT you want to update
Select ORGANIZATION MANAGER
Once in organization manager select the SETTINGS tab scroll all the way down
Family Scouting select OPT-IN
Family Scouting Effective Date – enter a date if, it isn't populated
Unit Can Accept – your choices are Boys Only, Girls Only or Both Boys and Girls
After making your choice you must click on COMMIT
As a reminder, before opting-in, your Pack members must have had a conversation with your Charter Organization and you must agree that the Pack indeed is a Family Pack.
Managing BeAScout.org Listing
If your Pack has Opt-ed-In as a "Family Scouting" Pack, this will be reflected in BeAScout.org when someone looks up units in their area. To Opt-In to "Family Scouting" read the instructions on this page.
To set up BeAScout.org to display and link to the Online Application for your Pack, (we recommend doing this), you must log in as one of the Unit Key 3 and follow these instructions:
From MENU select LEGACY WEB TOOLS
Select BeAScout
Under Pin Management tab you should see an option just below unit description called APPLY STATUS.
Change the apply status to ACTIVE
Scroll all the way down and select SAVE
After making this change it will take at least 24 hours to see the change in BeAScout.org
Cub Scouts and Scouts BSA are encouraged to hold events, parties, ice cream socials, etc. where they invite a friend to join them and give their friends a taste of Scouting!
Interested in starting a female troop or learning more about it?  Here's what you need to know about who you need to recruit and when. Please click the link above.
5-STAR NATIONAL RECRUITING RESOURCES:
Starts: 7:00 PM ET / 8:00 PM CT
Welcoming to Cub Scouting
Starts: 7:00 PM ET / 8:00 PM CT
Join Scouting Night Done Right!
Starts: 7:00 PM ET / 8:00 PM CT
Looking for images, logos, signage and more? Check out the BSA Brand Center for the latest in 2021 customizable recruitment materials. Download, print and go!
SOCIAL MEDIA PLANNING TOOL
One of the best ways to reach families today is through social media. For many of us, the hard part is determining what and when to post. Here's a social calendar and assets to help you get started. Feel free to customize them for your needs!
Join volunteers from across the country for a national recruitment kick-off!  As we build momentum toward fall recruitment, and an exciting year of Scouting, hear national level volunteers talk about effective ways to invite families to join!  From resources to best methods, you'll gain ideas to help you welcome families into Scouting!  Tuesday, July 27 at 7:30pm Eastern / 6:30pm Central.
TRENDING TOPICS