Fill out this form and tell us the details of your unit/event. We can send digital pdfs or print out unique flyers for your recruiting efforts, which can be picked up in our Woburn Service Center or New England Base Camp in Milton.
Initial connections with these Scouts and families are essential for recruitment as well as engagement once they are in the troop. This guide can assist leaders in these efforts by offering suggestions on how to help transition Arrow of Light Scouts and can serve as a checklist of steps to take.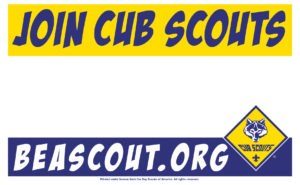 Lawn Signs and Blank Flyers are available at the Woburn Service Center and at New England Base Camp in Milton.
Questions? Contact George O'Loughlin, Membership Campaign Manager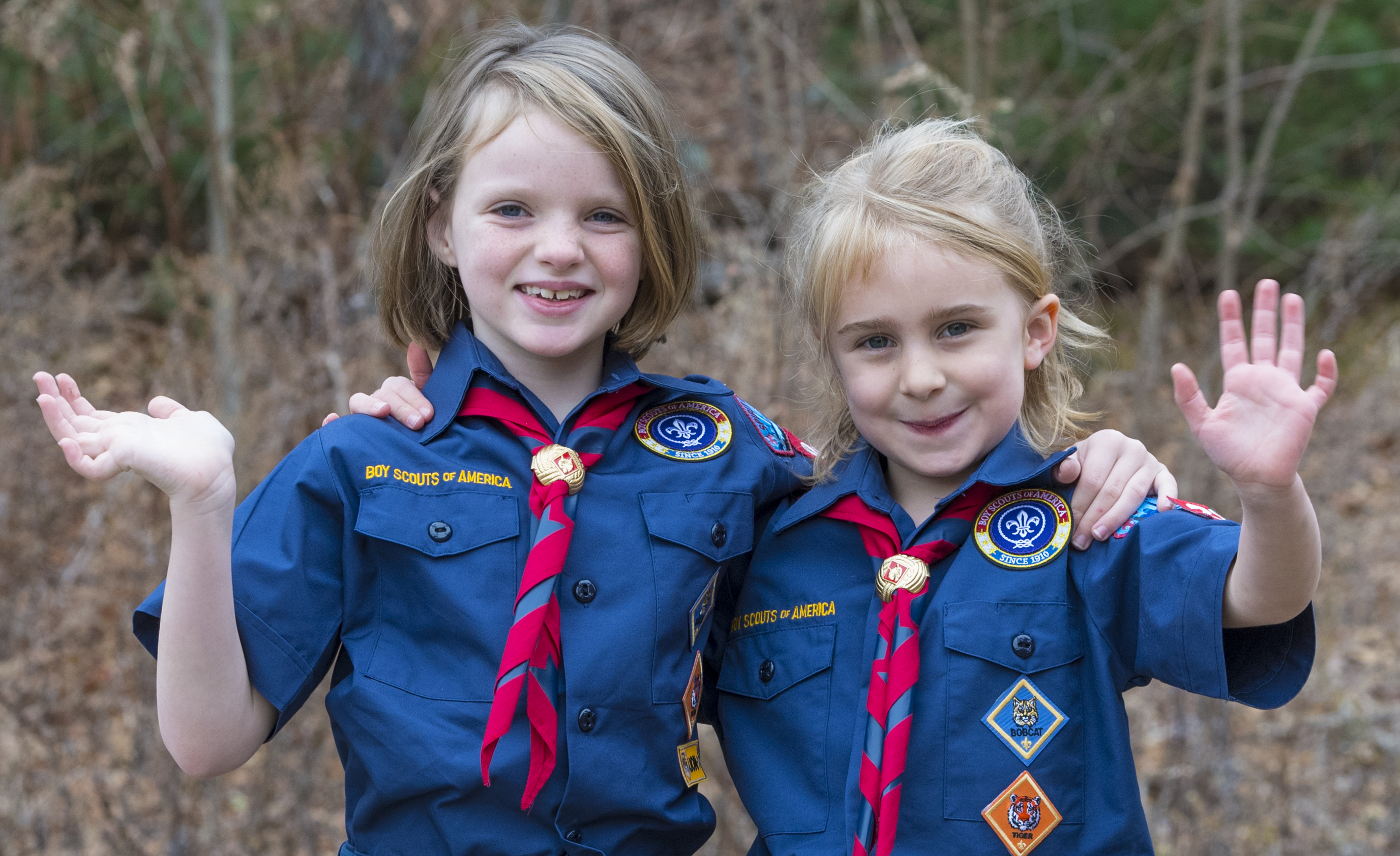 Print out this document and fold it in half! You now have a handy fact-sheet to give to parents and families of potential Cub Scouts.
Cub Scouts and Scouts BSA are encouraged to hold events, parties, ice cream socials, etc. where they invite a friend to join them and give their friends a taste of Scouting!
Interested in starting a female troop or learning more about it?  Here's what you need to know about who you need to recruit and when. 
UNIT KEY 3's: Instructions for accepting online youth applications:
Logon to your my.scouting.org account (this is the same site that you take youth protection training)
 Click on MENU
Select the unit that you want to accept online applications for.
Select APPLICATION MANAGER
Select YOUTH (in the middle of the screen)
Select PENDING ACCEPTANCE
Click on one of the youth's names
Select ACCEPT (this will move it to Pending payment for the council to process)
Repeat steps 7 and 8 for each youth that you want to accept.
The council will process the youth applications listed under pending payment usually within a few days.
In order to accept girls, the pack must "Opt-In."  To do so:
One of the Key 3 must login into My.Scouting.org
From MENU select the UNIT you want to update
Select ORGANIZATION MANAGER
Once in organization manager select the SETTINGS tab scroll all the way down
Family Scouting select OPT-IN
Family Scouting Effective Date – enter a date if, it isn't populated
Unit Can Accept – your choices are Boys Only, Girls Only or Both Boys and Girls
After making your choice you must click on COMMIT
As a reminder, before opting-in, your Pack members must have had a conversation with your Charter Organization and you must agree that the Pack indeed is a Family Pack.
Managing BeAScout.org Listing
If your Pack has Opt-ed-In as a "Family Scouting" Pack, this will be reflected in BeAScout.org when someone looks up units in their area. To Opt-In to "Family Scouting" read the instructions on this page.
To set up BeAScout.org to display and link to the Online Application for your Pack, (we recommend doing this), you must log in as one of the Unit Key 3 and follow these instructions:
From MENU select LEGACY WEB TOOLS
Select BeAScout
Under Pin Management tab you should see an option just below unit description called APPLY STATUS.
Change the apply status to ACTIVE
Scroll all the way down and select SAVE
After making this change it will take at least 24 hours to see the change in BeAScout.org