Types of  Training:
Pathways to Training at New England Base Camp

Training Courses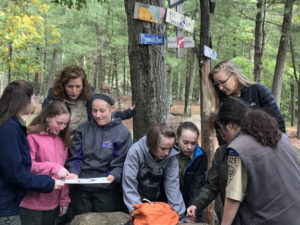 BALOO Training is a day of fun and learning which will help pack leaders plan and carry out a quality "entry-level" outdoor experience for the Cub Scouts and their families. Participants will better understand the laws of the BSA and camp programming while acquiring the skills and confidence to host a successful campout by increasing their knowledge of available resources and the use national and local council standards as guidelines.
IOLS Training - this hands-on program gives adult leaders a practical introduction to the patrol method of a Scout led troop by teaching many of the practical outdoor skills they need to lead Scouts in the out-of-doors.
(Note: Overnight camping is required for these trainings, so one can either earn the certification by booking an overnight or providing proof of one.)
Self-led training available through Pathways during Open Program at New England Base Camp, Milton.
Youth Protection Training: 
True youth protection can be achieved only through the focused commitment of everyone in Scouting. It is the mission of Youth Protection volunteers and professionals to work within the Boy Scouts of America to maintain a culture of Youth Protection awareness and safety at the national, regional, area, council, district, and unit levels. Protección Juvenil En Español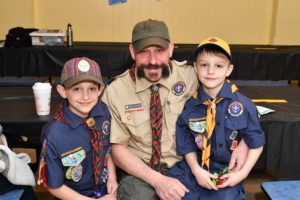 Overnight Training for BSA Climbing/COPE Instructors Level 1 through Level 2. 
The goal of this BSA Climbing /COPE Instructors Course is to ensure that you can safely manage or staff COPE and Climbing programs for your camp, district or unit. It will help you to solidify your climbing knowledge and skills.  We will cover current policies and standards of the Scouts BSA climbing program. And IT'S FUN!
This course is intended for anyone that is 15 and up and interested in safely teaching the basics of climbing * age exceptions with course leader's consent* While there is an advantage to having a climbing background one is NOT required.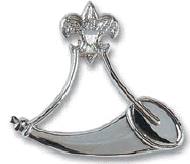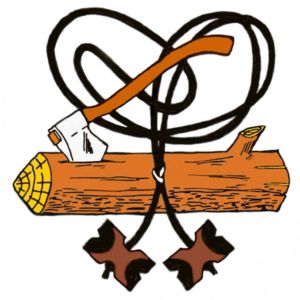 Powderhorn
Powder Horn is a skills resource course for Venturing and Scouts BSA leaders and youth (age 14 and up) of the Boy Scouts of America (BSA). ... Powder Horn presents a wide variety of hands-on high adventure skills experiences, and thus is not designed to provide specific skills certifications.
This session will be provided over 5 weekend days and will have a capacity of 36 participants.
February 27th - NEBC - Ice climbing, wilderness survival, & expedition planning
March 20th - NeXus - Winter sports and wilderness first aid
April 10th - NEBC - Rock climbing, COPE, and orienteering
May 2nd - NEBC - Mountain biking, conservation, and ecology
May 30th - NeXus - Shooting sports and aquatics
Wood Badge
Wood Badge is Scouting's premier training course. Baden-Powell designed it so that Scouters could learn, in as practical a way possible, the skills and methods of Scouting. It is first and foremost, learning by doing. The members of the course are formed into patrols and these into a troop.  The entire troop camps in the outdoors, camping, cooking their own meals, and practices Scout skills while honing their leadership and teamwork.