Scouting is a powerful educational tool. It helps children develop leadership and character through a series of engaging and unique activities. Scouting is delivered through parents and community organizations. In this way, each Scout Troop or Pack is unique and a reflection of the community. Every Scout deserves an equal Scouting program. However, all communities do not have equal access to resources. In fact, the curriculum is so robust, no community has enough resources to deliver a robust program without some additional support. Because each Scout unit is a reflection of their community it stands to reason that communities with more resources often have the ability to provide a more enriching program to their children, than communities with less resources.
In these situations, the Scouting Council works to enhance the resources for all Scouts. For many communities the resources needed come though the Scout Reach program.
Scouts learn to "Do Their Best" and have fun together. At this age, children want to earn their parents and/or care giver's approval. To this end, Scouting provides unique opportunities to strengthen their developing self-esteem through activities like community service, team building games, and science experiments. Read More
Young Women & Men Age 11-18
Young men and women experience a deep learning and leadership program through Scouts BSA. The natural consequences that revel themselves for teens provide powerful experiences that stay with them throughout their lives, developing a generation of leaders. Through various programs, scouts develop public speaking skills, environmental awareness, community involvement, and more. Read More
The curriculum is more extensive than most realize. It provides learning experiences in technology, global citizenship and career development. Scouting still delivers the same great outdoor adventures such as climbing, camping and canoeing. We ensure all Scouts have equal outdoor programs by subsidizing the cost of these outdoor experiences for ScoutReach Units. Read More.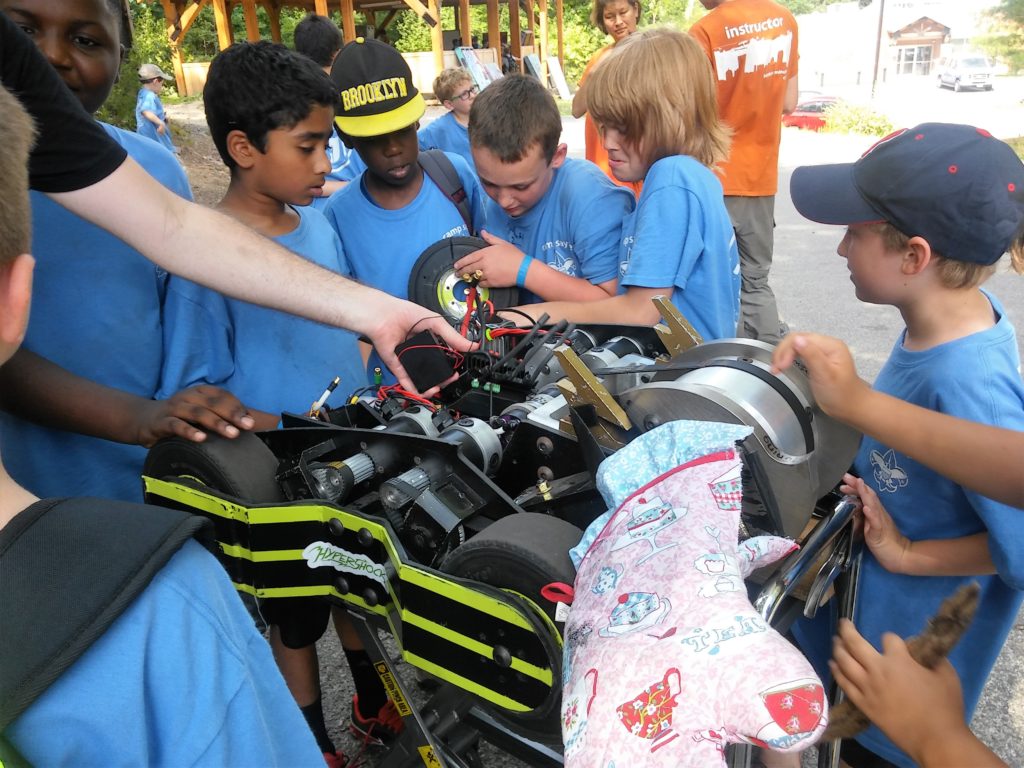 Scouting has a core curriculum that most folks associate with camping. But there are over 100 other skills and activities for all ages that broaden the experiences. These elective activities are available to all Scouts and provide hands on learning for topics that range from technology to careers to creative arts and beyond. Read More
Because Scouting is delivered by parents, it's critical that we understand unique family dynamics and provide resources to enable all families to participate. We provide everything from convenient outdoor programs, direct support, flexible training opportunities and lots of direct service to help all communities benefit from the best that Scouting has to offer. Read More.
Volunteer – please consider volunteering. After a CORI check and basic training, we welcome volunteer to help with weekend programs or other volunteer opportunities.
Contributions – please consider a financial contribution to Scout Reach to helping Scouting thrive.