The 41st Annual Salute to Scouting
This year's Salute to Scouting took place on November 30, 2017 at The Westin Copley Place Boston.
Master of Ceremonies: 
Randy Price, Newscaster with WCVB-TV and Eagle Scout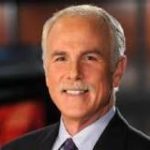 Ralph Lowell Distinguished Citizen Award
Anthony Consigli, Chief Executive Officer, Consigli Construction
In the News:
Lowell Sun "Fitting Scout Salute for Chelmsford native, author" 
Walpole Local "Boy Scouts to honor Chelmsford native"
The Annual Salute to Scouting Dinner raises awareness and support for our powerful inner city Scout programs, and provides enhancements needed to remain relevant in America's changing landscape. The Boy Scout nominating committee and Board of Directors chooses distinguished individuals to honor in recognition of their leadership and philanthropic support of the Greater Boston Community, their charitable work and business leadership exemplifies the ideals and success of Boy Scouts of America.  The BSA prides itself on being one of the country's foremost family organizations.
Scout Law: A Scout is trustworthy, loyal, helpful, friendly, courteous, kind, obedient, cheerful, thrifty, brave, clean and reverent
Scouting has been making a difference in the lives of men and women for more than a century. In fact, today there are more than 50 million living Scout alumni. Altogether that number would be the 25th largest nation on earth. Those alumni have taken an oath "….to do their best…" and to be "Trustworthy" "Helpful" and "Brave." Many of those individuals have taken that oath to heart. They have enhanced our communities and the quality of life in America. Each year the Boy Scouts of America recognize an elite group of business and community leaders who represent the ideals of the Scout Law in their everyday lives.
Ralph Lowell Distinguished Citizens Award
The Ralph Lowell Distinguished Citizen Award memorializes a man whose passing caused a void in the greater Boston community that can never be filled. Mr. Lowell's life was based on what might be called his credo: "You are put here to do something for your fellow man and to take an active part in your community and its problems." The Boy Scouts of America created the Ralph Lowell Award for annual presentations to a person who exemplifies the ideals to which this great Bostonian dedicated his life.
Distinguished Eagle Scout Award
The Distinguished Eagle Scout Award was established in 1969 to acknowledge Eagle Scouts who have received extraordinary national-level recognition, fame, or eminence within their field, and have a strong record of voluntary service to their community. Only Eagle Scouts who earned the Eagle Scout rank a minimum of 25 years previously are eligible for nomination. The award is given by the National Eagle Scout Association upon the recommendation of a committee of Distinguished Eagle Scouts.
Thank you to our sponsors!