Eagle Weekends, Troop Weekends, Crossover Camp, & Brownsea 22. This summer is packed full of activities for Scouts BSA.
Eagle Weekends
Eagle Weekend is designed to focus on a Scout's path to Eagle. Scouts will have the opportunity to work on Eagle-Required merit badges. This weekend is perfect for highly motivated Scouts who love the camp setting. This camp's program includes a potential field trip. Each weekend will focus on different badges. Scouts will choose 2 badges for each weekend.
July 23-25
July 30-August 1
August 20-22
Cost $175 per weekend and includes meals. Weekends run 6pm Friday evening to 4pm Sunday afternoon.
Summer Weekends
Packs and Troops can sign up for a weekend and get the benefits of a "summer" camp experience. The weekend package includes:
Overnight camping for the weekend of your choice (subject to availability)
Programming during each weekend day (Saturday and Sunday)

Includes rifle merit badge, swimming, climbing, archery, STEM, and more

One Specialty Adventure

Adventures include Canoe Treks, Kayak Treks, Rock Climbing, High Ropes, and Mountain Biking (some age restrictions)
July 9-11
August 6-8
August 27-29
Cost is $125 per person. Does not include meals. Weekends run from 6pm Friday evening through 4pm Sunday afternoon.
Crossover Camp
The Crossover Camp program is designed to provide Scouts with a structured introduction to camp program. It promotes fun and the learning of basic skills in a patrol environment where rank requirements will be covered organically.
The program provides a comprehensive program to all campers leading to completion of many of the outdoor requirements for Tenderfoot, Second Class and First Class ranks. Scouts who have just crossed over or may be new to Scouting will find this program ideal for giving them confidence in outdoor skills and also allow a strong beginning along the Scouting trail for advancement.
Cost $175 per person and includes meals. Weekend runs from 6pm Friday evening through 4pm Sunday afternoon.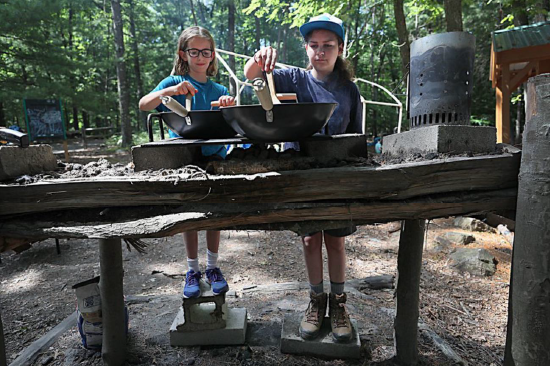 Brownsea 22
Brownsea 22 is a unique and exciting hands-on residential camp program designed to teach youth leadership skills through the practice of Scout skills. Brownsea concentrates on camping, hiking, nature study, pioneering, and cooking. This course closely parallels the first Scout camp conducted by Lord Baden Powell in 1907. This program places special emphasis on Scout skills, teaching and practice; the purpose of Scouting; and the role of the patrol method within the troop program. It is not done by classroom lecture, but rather by programs of skill, leadership exercise, and patrol competition. Scouts who complete the program will have a better awareness of their own strengths and weaknesses for their personal leadership styles.
The Brownsea Scouts will sleep in tents, prepare their own meals by the patrol method and will be expected to live and act as First Class Scouts. The Brownsea Troop has a maximum of 40 Scouts.
Registration opens April 16th.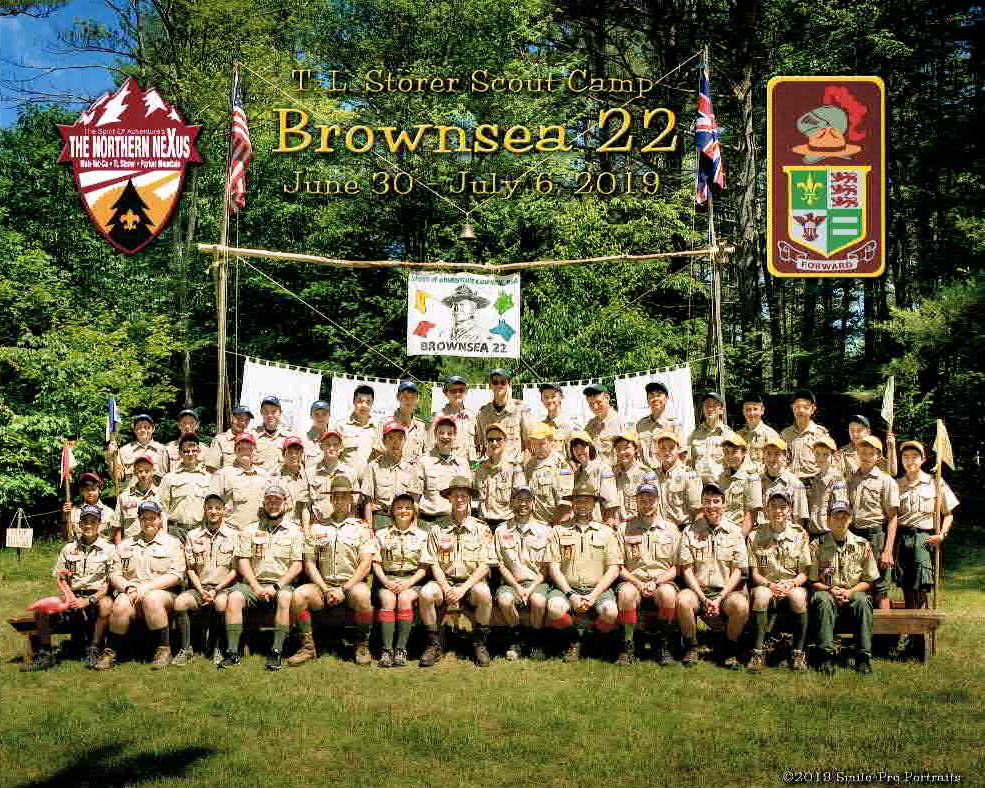 Summer Day Camp 2021
Registration will open at 4pm on March 8th!
You must have activated your Adventure Card account at www.experiencebasecamp.org in order to receive any Adventure Card discounts. If you have not received an activation email, please send an email to [email protected]
Boys and Girls
Campers will rock climb, learn shooting sports, build a campfire, do some crafting, learn wilderness survival skills and even do some outdoor cooking.
All our day camps are adhering to the revised State of Massachusetts guidelines for COVID-19 precautions. Some of the revisions include:
Reduced capacity at each camp
Face masks required for staff and campers
Equipment cleaned after use
Visitors not permitted
Group sizes less than 12, which exceeds the State requirement of <25
Children and staff monitored throughout the day for any signs of illness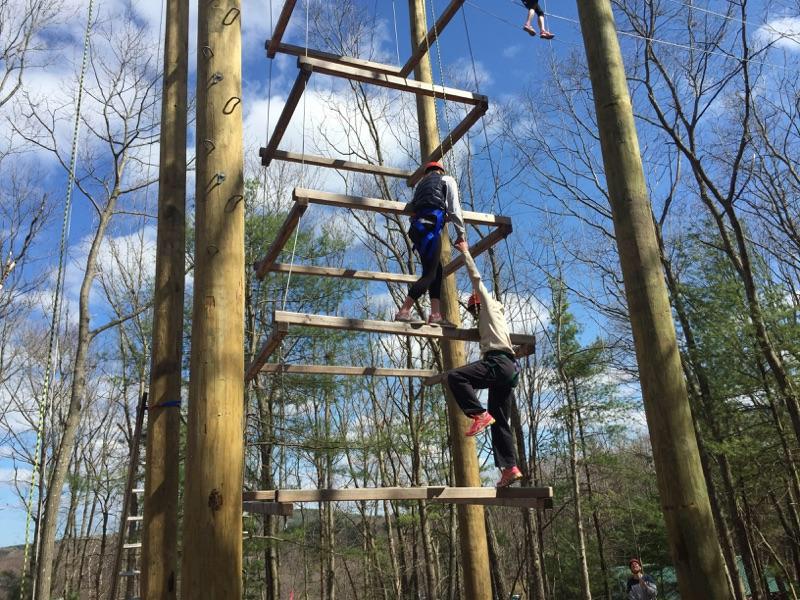 Grades 6-12 at New England Base Camp
Camperships Available
Cost should not be a factor in sending your child to camp. To apply for a campership, click HERE. Apply early as there are limited funds available.