Meet the 6 amazing women in the Inaugural Class of Female Eagle Scouts.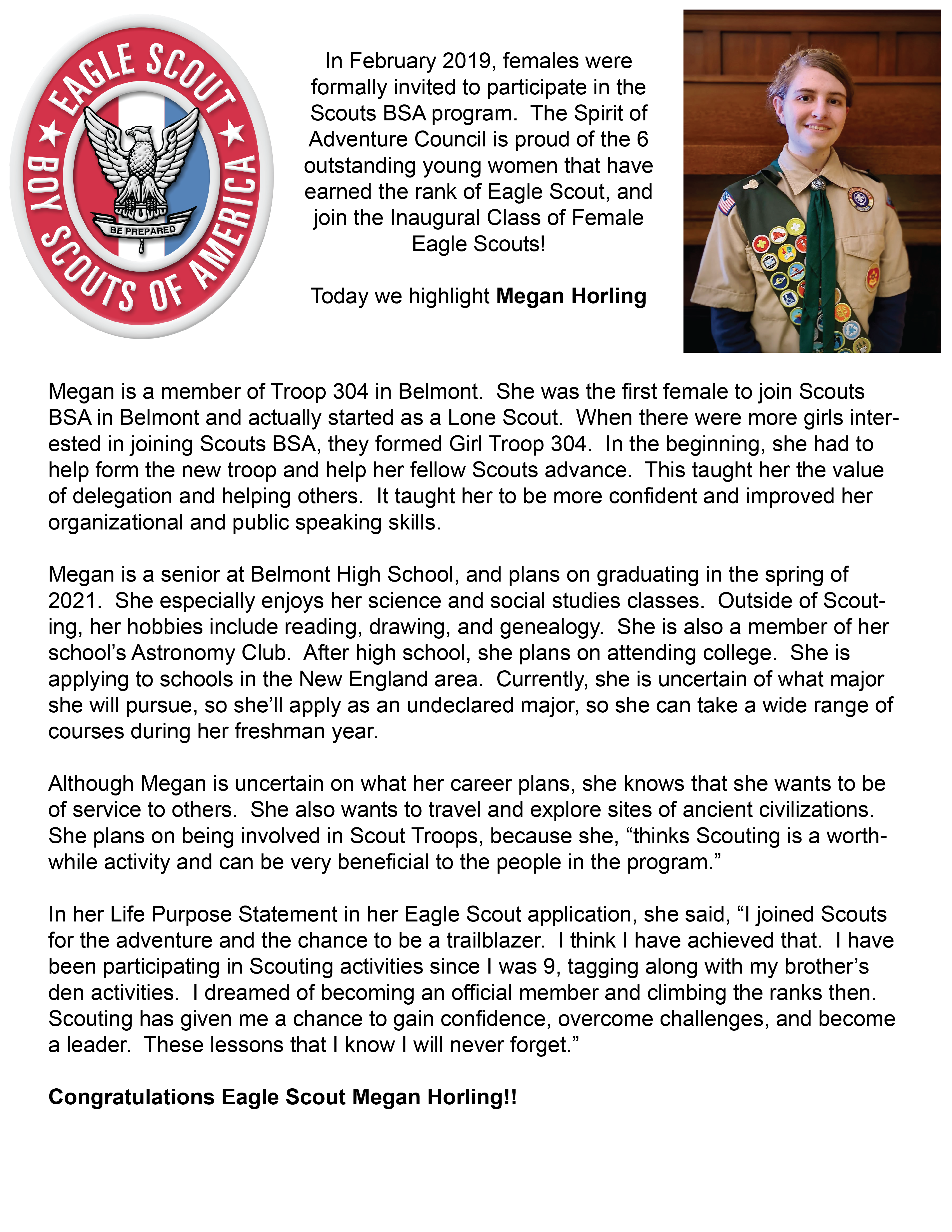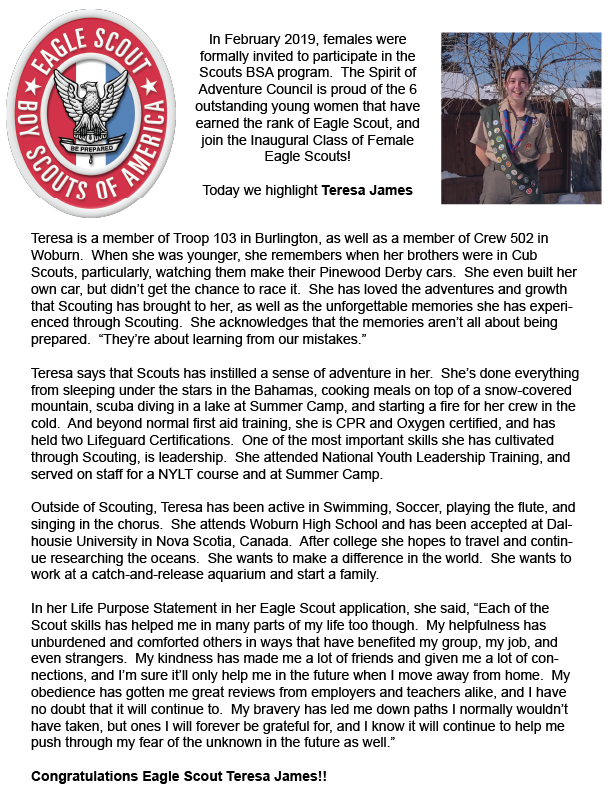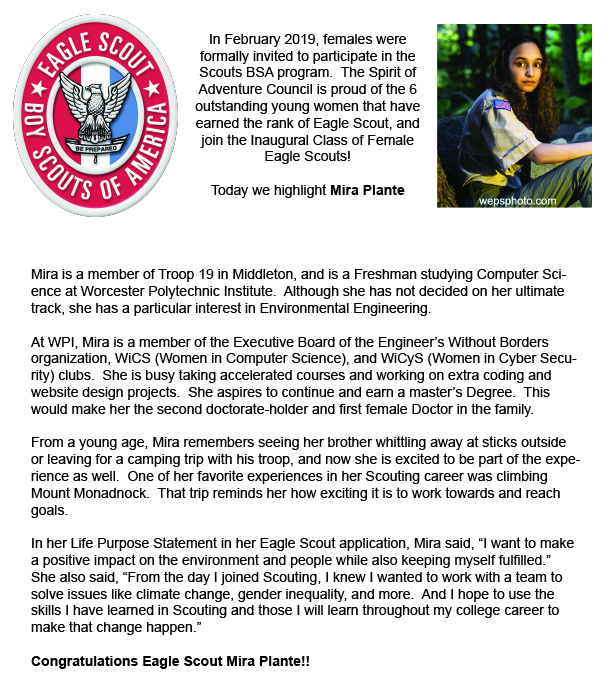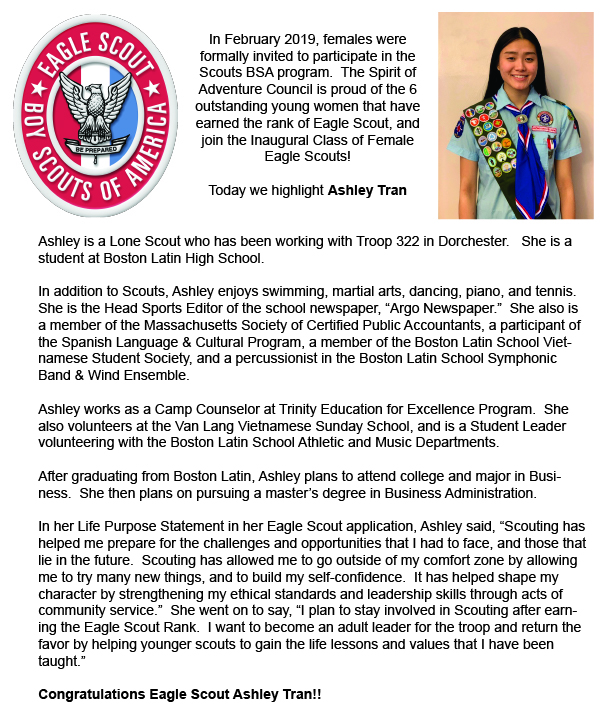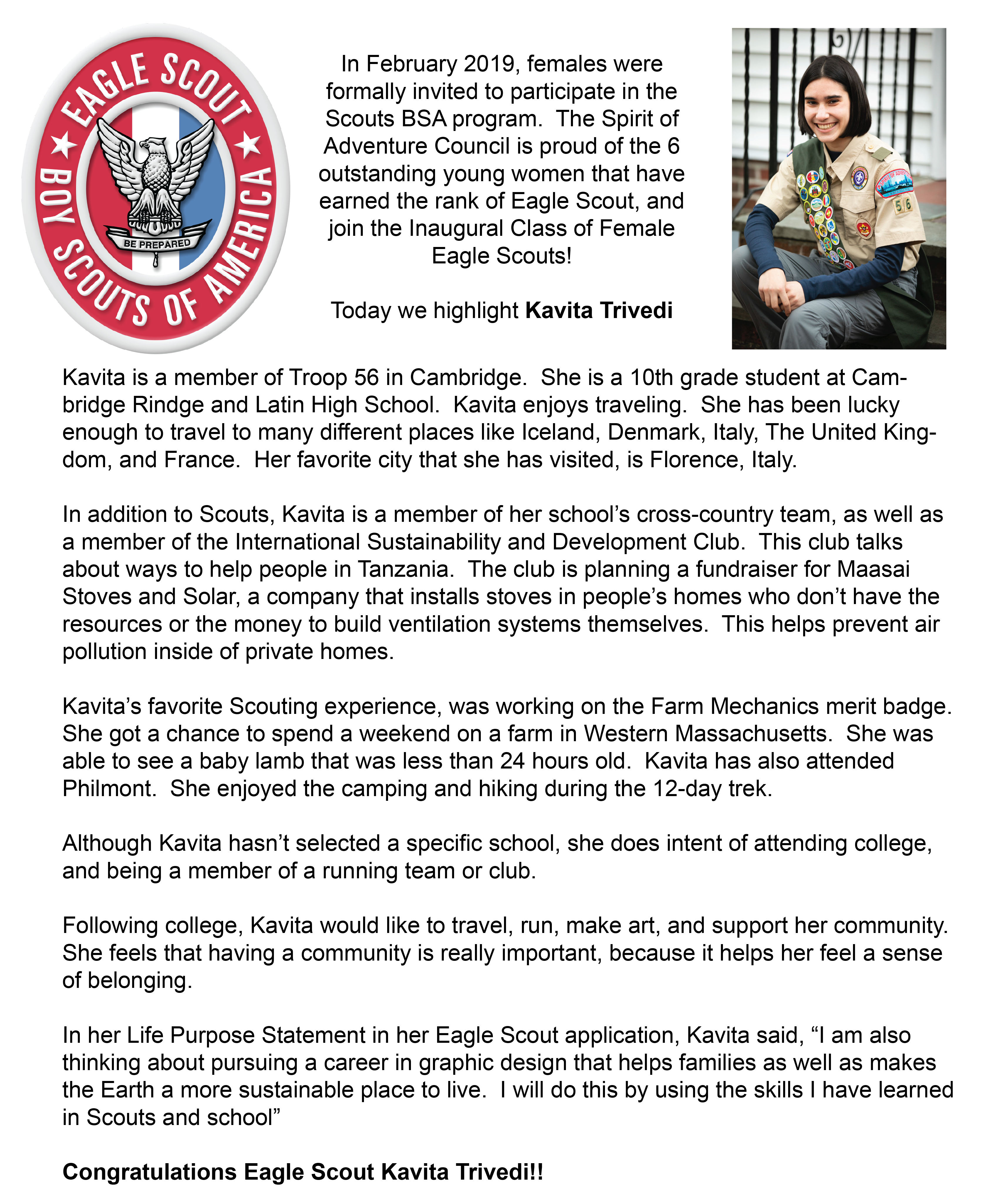 It is recommended that once a scout reaches Life Rank, they participate in a Life-to-Eagle Workshop. If one is not available, please reach out to your District Advancement Chair.
Eagle Scout Links
Once a Scout has completed the steps for Eagle Scout, they should reach out to the District Advancement Chair.
GE – Jody Barden
WW – Neil Thomas
FL – Joshua Kline and Bill Quigley
NL – Josh Huston
SOL – John Tumblim
GBH – Bob Wanamaker
BOF – Mark Svendsen
Any questions about the Eagle process can be directed to Jenny Trickett at [email protected]